Crossfit Cle – CrossFit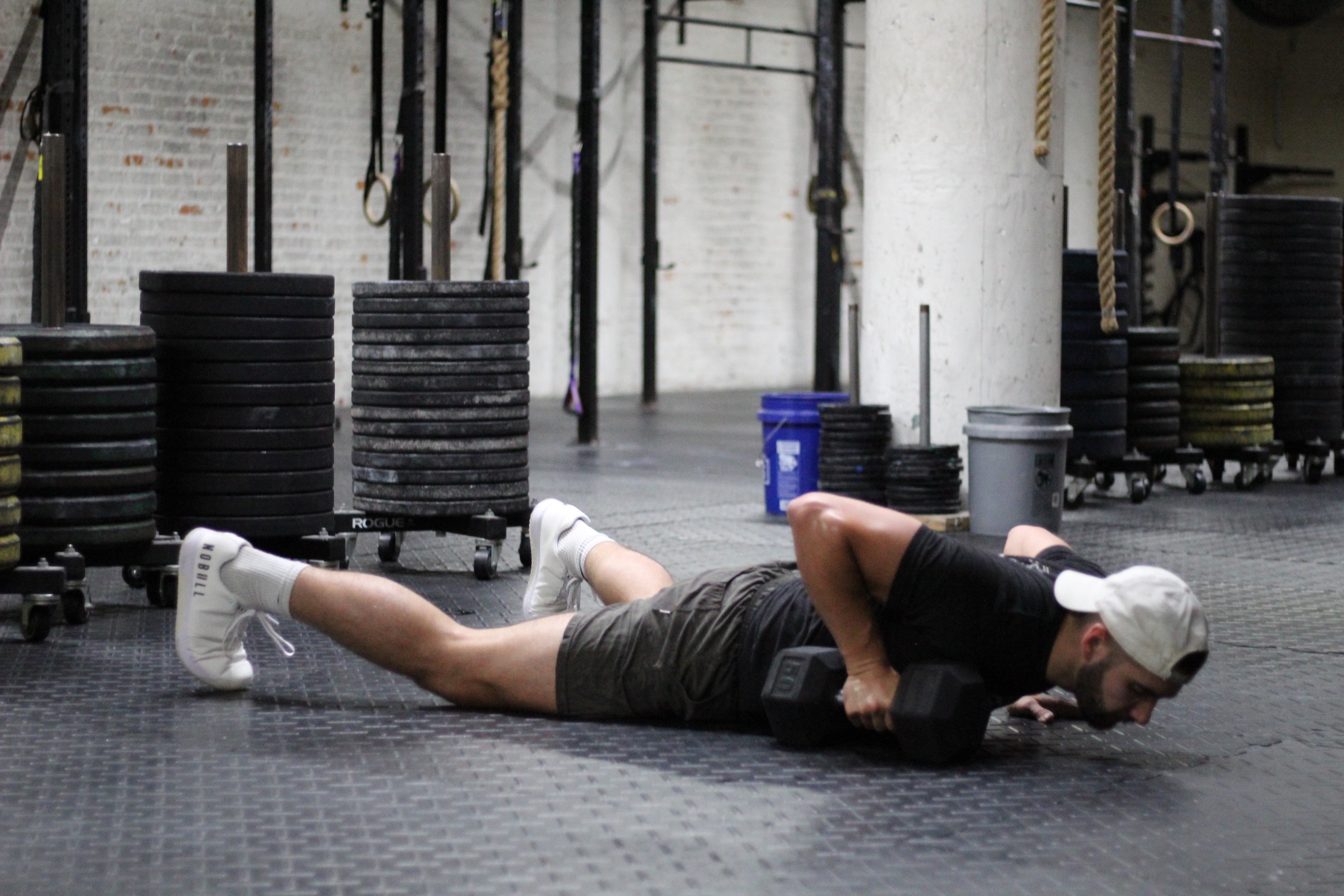 Coming back around. Scale wisely my friends.
Warm-up
400m run or equivalent

10 burpee dumbbell snatch (light with spiderman step up)
5 yoga inchworm

10 I-raise

1 minute doorway stretch

5 crossover snow angel

10 leg swings 4 ways

5 light dumbbell windmill R/L
5 minutes of personal mobility
Re-warm by building up to your working weight for burpee dumbbell snatches
MetCon
6 monthsdormant, let's bring this one back to action! Get those 50 reps done faster and earn more rest.
Run to the Dumbbell (5 Rounds for time)
5 rounds each for time on a 6 minute clock:
800m run or equivalent bike ski or row (600m/400m scale)
10 burpee dumbbell snatch 50/35#
*Rounds must be completed in less than 5:00. Scale distance accordingly. Run pace should be stead and repeatable. Burpee dumbbell snatches should be smooth and quick and ideally less than a minute.
*8-4-22 repeat