Crossfit Cle – CrossFit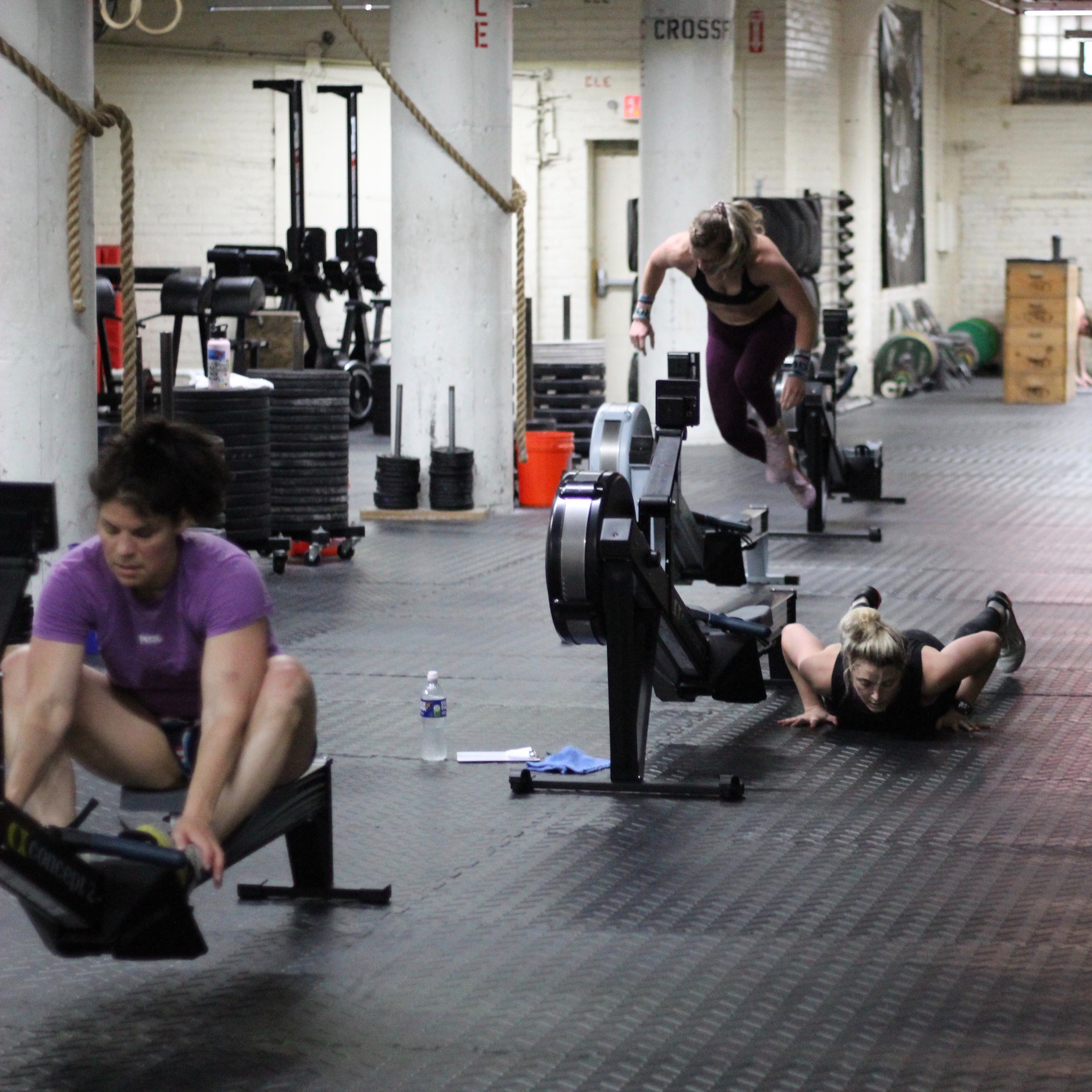 Been a long time since this bad boy last showed up!
Warm-up
2 minute erg

10 spiderman and reach

10 sumo foldover

10 pvc passthrough

5 goodmorning (5 second holds)

10 pvc passthrough in an active squat

10 overhead squat
5 minutes to work your own mobility needs.
Restarter:

30 second erg

15 second burpees

-Rest a minute then start round 1
MetCon
90 seconds work and 2 minutes of rest. This one is built for intensity! Push the start on the erg to get those calories building quickly and throw yourself into those burpees! They will only last 30 seconds, so get after it!
Ergy Burpees (10 Rounds for reps)
10 rounds, each for reps, rest 2 minutes between rounds:
1 minute erg for calories
30 second lateral burpee sprint
*You may select what you do jump over for your lateral burpee. We want a very quick burpee on this one. Jump over something that you are confident in your ability to clear so you can keep those reps fast and do a lot!
*12-16-2021 repeat.