Crossfit Cle – CrossFit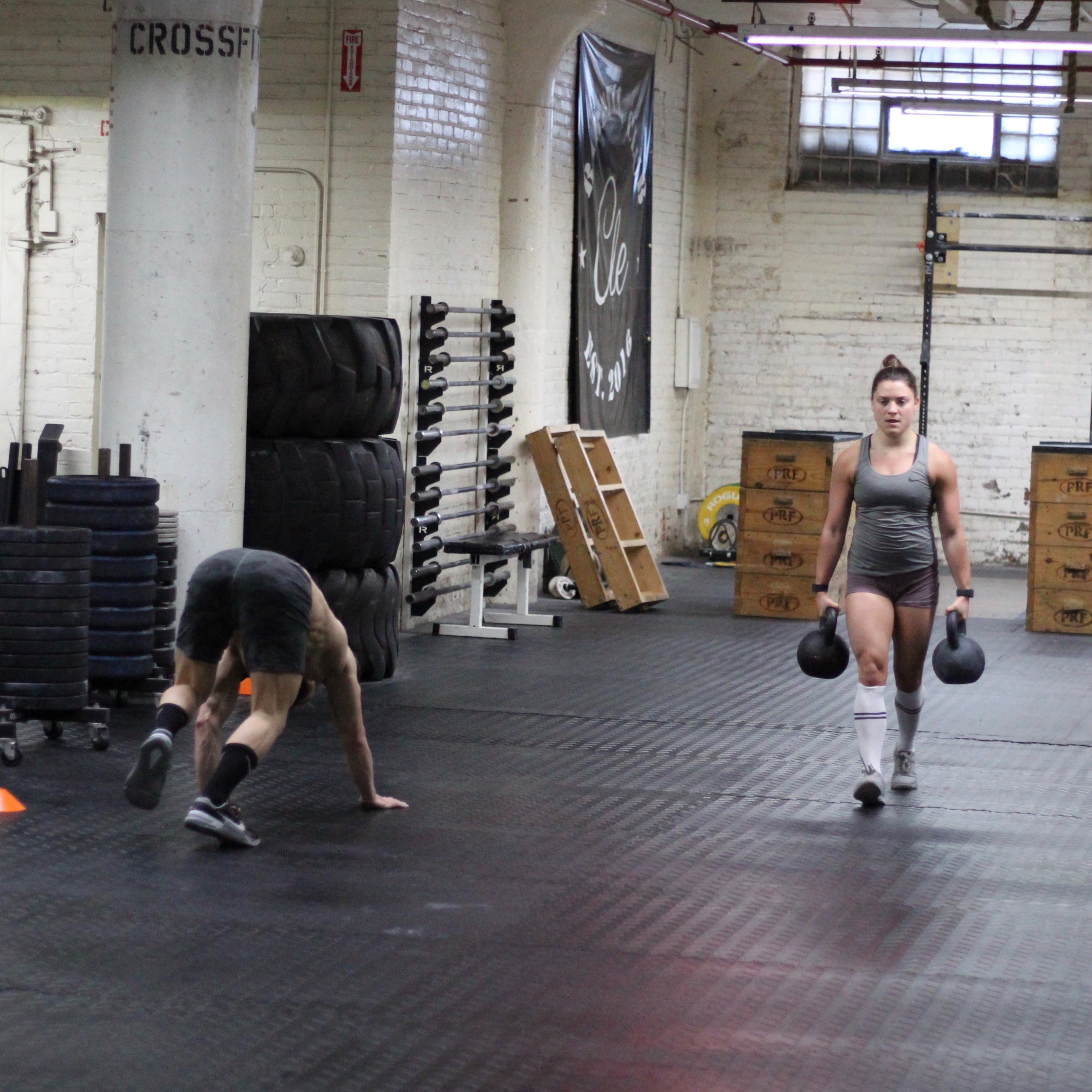 Quick feet and fast hands!
Warm-up
2 minute erg or 400m run

10 spiderman

10 situp and reach

10 scorpion

4 way wrist/forearm stretch (30 seconds each way)

10 Samson's stretch

10 squat to hip raise

10 leg swing each way (forward/back and crossbody)

30 second supinated grip hang
5 minutes to work on your mobility before starting the intervals
MetCon
Quick small steps on the carry and fast hands on the bear crawl. Three very different stations with lots of intensity!
Run/Erg Carry Crawl (6 Rounds for time)
6 rounds each for time, rest 2 minutes between rounds:
200m run or 250m ski/row, 500m bike
50m farmers carry (Heavy)
25m bear crawl
*Rx+ for handstand walk 50′.
*10-27-2022 repeat.
Cooldown
1 minute seated forward fold

30 second standing quad stretch R/L

30 second sumo foldover

30 second sumo reach back

30 second standing side bend R/L