Crossfit Cle – CrossFit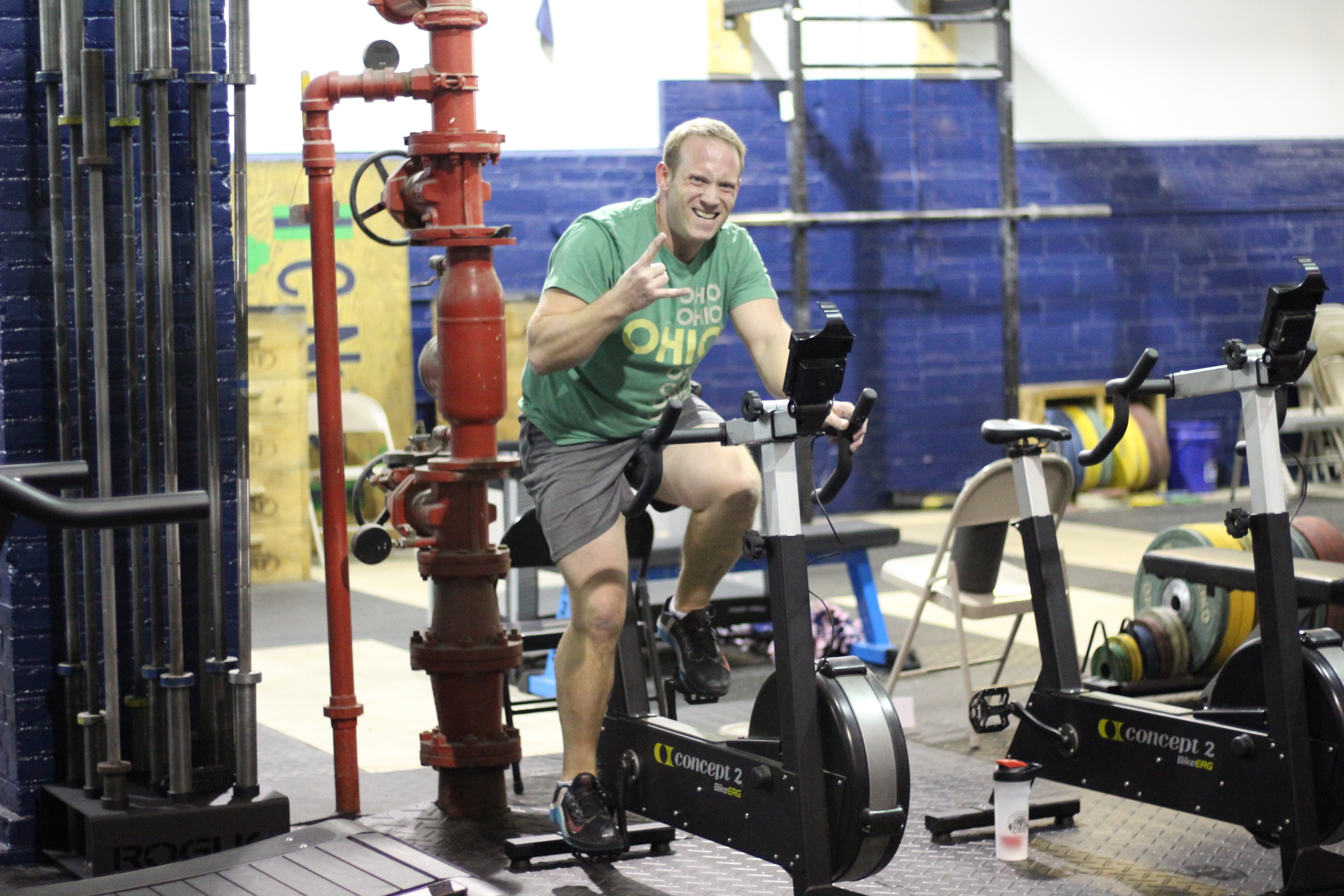 Too much fun!
Warm-up
2x:

Jog down

Lateral slide back
High knees

Butt kicks

Lunge and twist

Stiff leg bear crawl
5 pushup to up dog + 2 reach

10 straight leg dead bug

10 glute bridge

10 situp and reach (wide legs)

10 scorpion stretch
8 minutes for you to work on your own mobility needs
Restarter:

250m row (or equivalent) at the pace that you hope to hold for The Spicy Seven.
Rest 2 minutes and set up for the intervals.
MetCon
The Spicy Seven (7 Rounds for time)
7 rounds each for time on a 3 minute clock:

500m row or equivalent

*Pick a pace that you will be able to repeat for all 7 rounds. Ideally you will perform all within a 5 second spread.
Cooldown
2 minute light erg or walk

1 minute seated forward fold

1 minute butterfly stretch

30 second Samson's stretch R/L

30 second hanging lat stretch R/L

1 minute doorway stretch

30 second calf stretch R/L