Crossfit Cle – CrossFit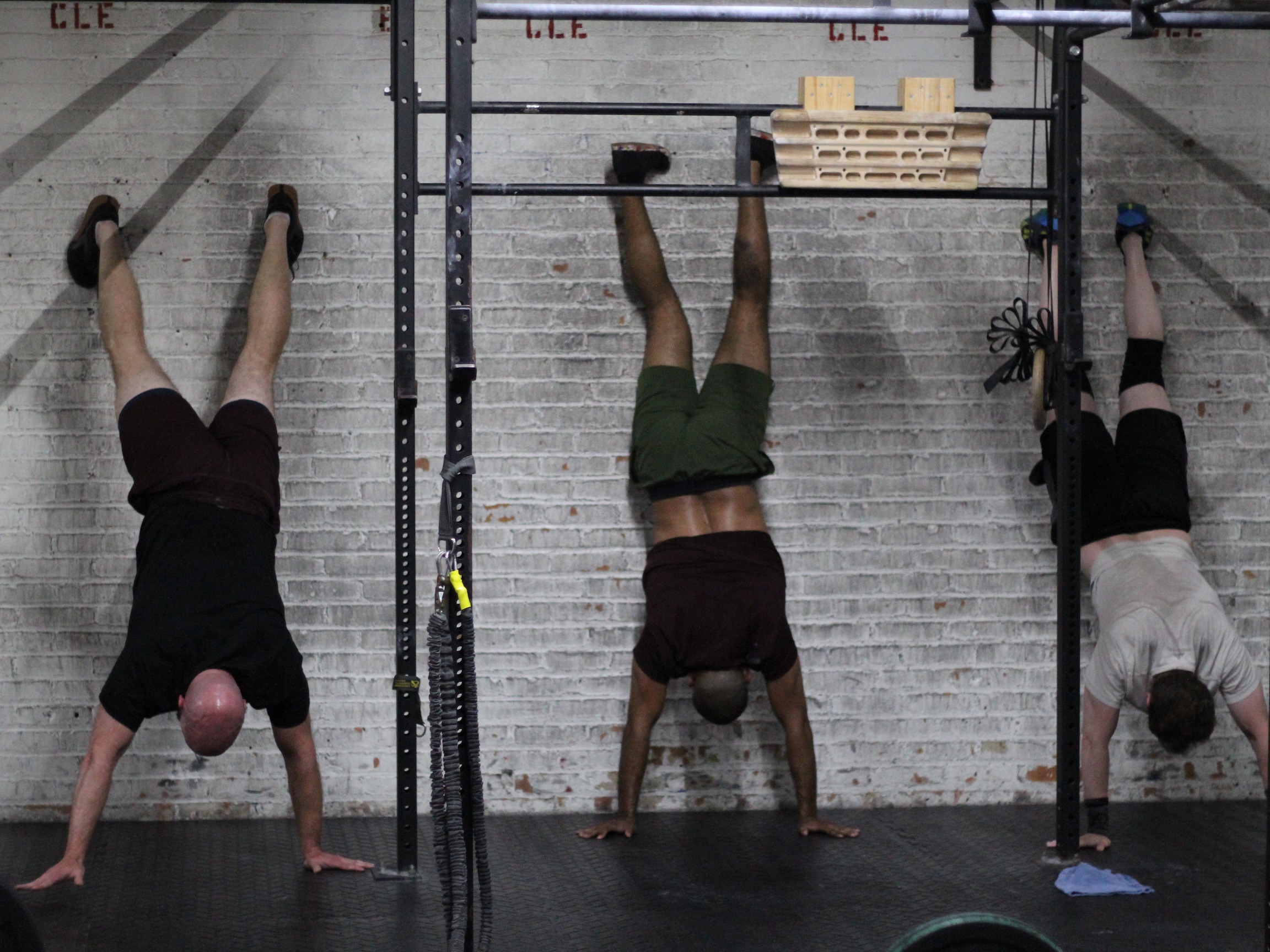 Fast hands climbing up and smooth steps coming down!
Partner MetCon
Today has 2 parts. A 15 minute relay style AMRAP and a short gymnastics finisher.
Part 1 (AMRAP – Rounds and Reps)
Partner MetCon:

15 minute AMRAP:

20 alternating goblet lunge 53/35# kettlebell

15 kettlebell swing

10 kettlebell thruster 5R/5L

*Complete as a relay, 1 partner completes each movement fully before handing off to their partner who completes the next movement.
-Rest 5 minutes before Part 2
Part 2 (Time)
For time:

2-4-6-8-10

Rope climb OR 5x Hanging hip tap

Wall climb OR 3x Handstand pushup

*Split work as desired.