Crossfit Cle – CrossFit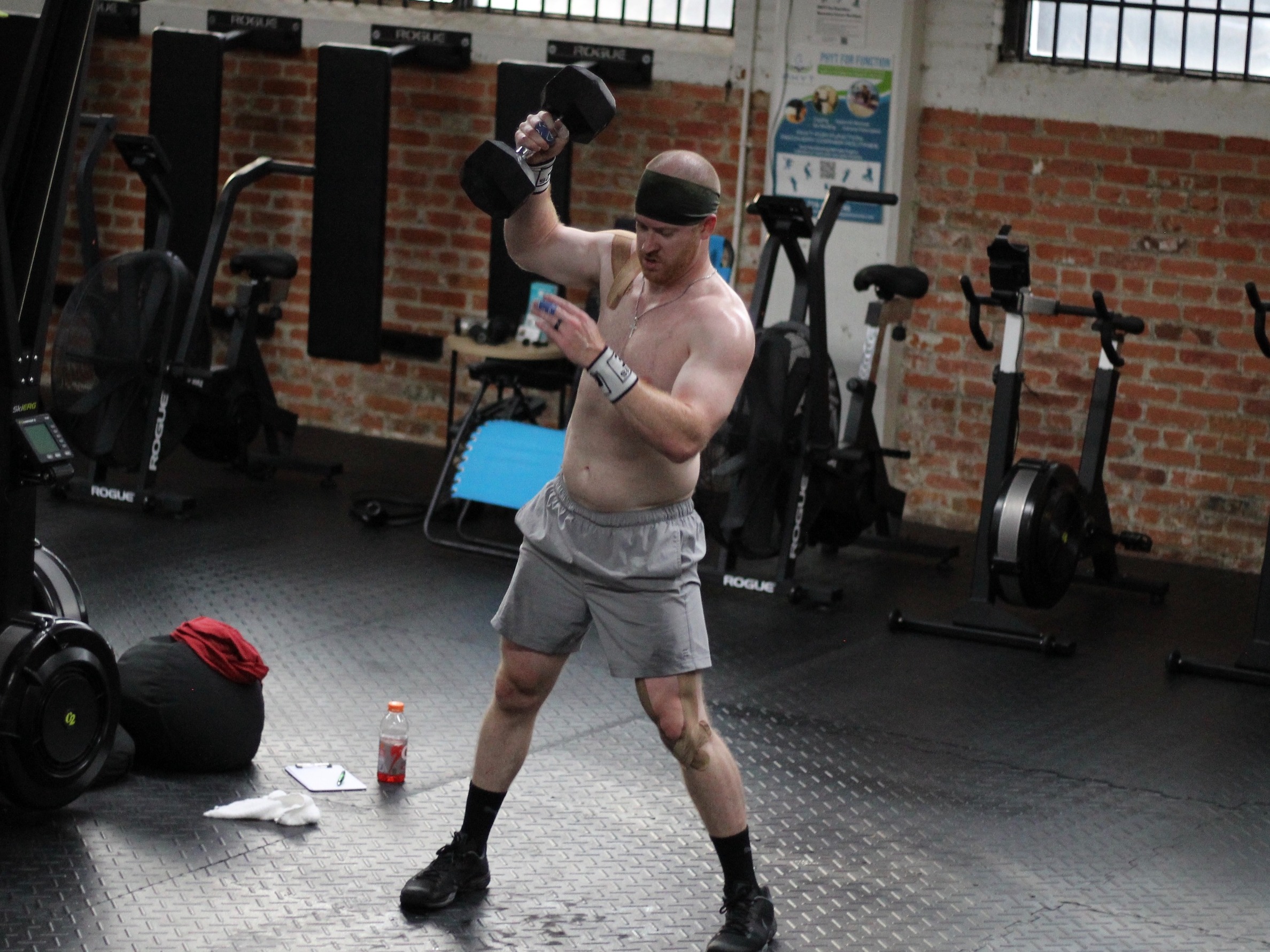 Even Stevens on this one! Pick a box height and dumbbell weight that allow you to keep movements unbroken and fast!
Partner MetCon
Go hard! Part A is done in 2 minute shifts, so a 1-1 work to ratio is guaranteed. Part B depends on how well you and your partner match running speeds. Regardless it will be close to 1-1 on work to rest.
Part A (AMRAP – Rounds and Reps)
20 minute AMRAP:

10×2 minute shifts:

10 box jump over 24/20″

15 calorie erg

20 alternating dumbbell snatch 50/35#

*Each athlete will perform 5x 2 minute shifts. One works while one rests. Pick up where you partner finished their 2 minute shift.
Rest 5 minutes before starting Part B
Part B (Time)
10x200m run relay

*Both athletes will run 5 times and together will be completing 2k meters as a team.