Crossfit Cle – CrossFit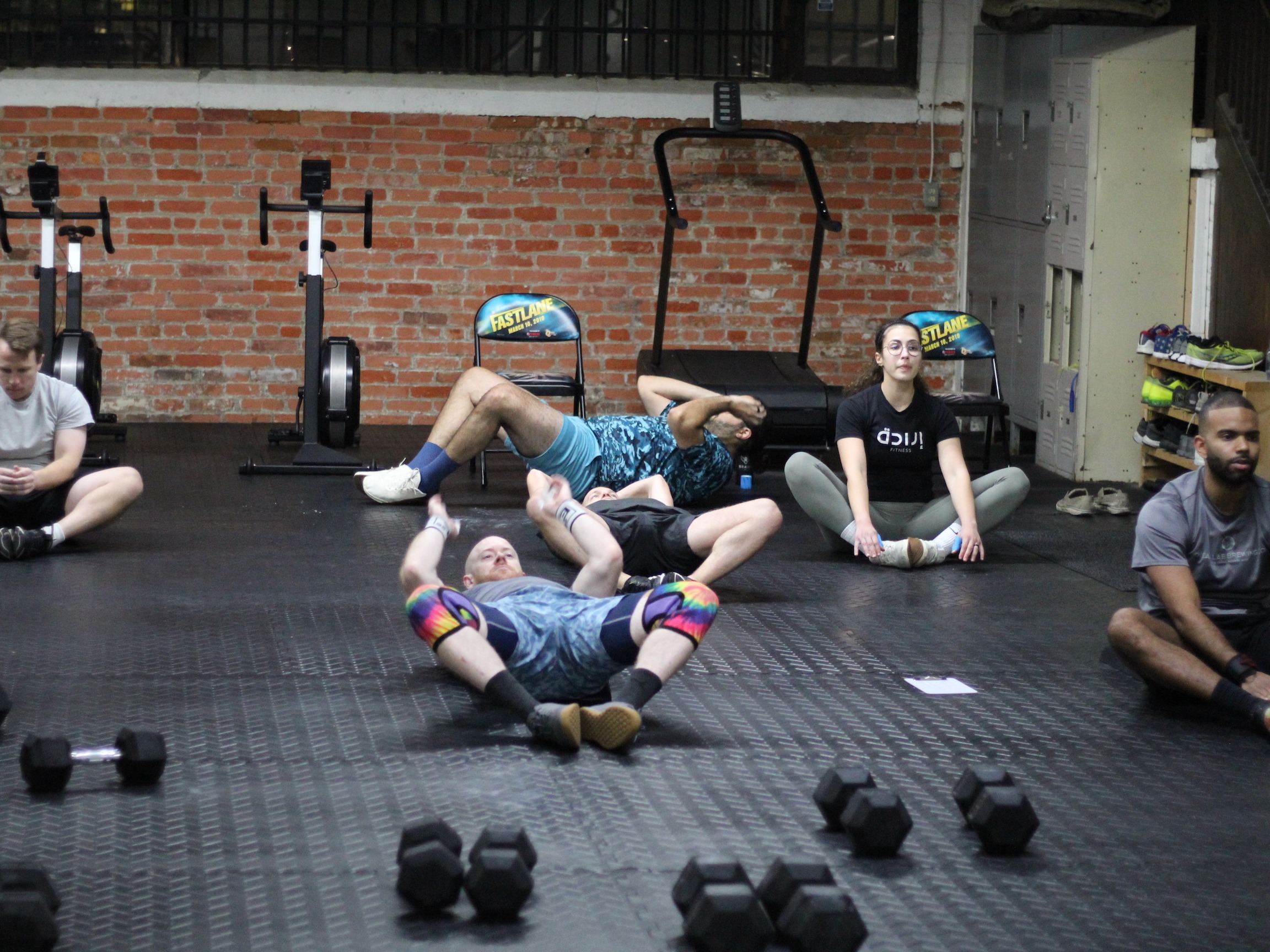 Grab partner and a set of dumbbells!
Partner MetCon
2 parts, twice as much fun!
Part 1 (AMRAP – Rounds and Reps)
20 minute relay AMRAP:

5 burpee dumbbell deadlift

10 dumbbell hang power clean

5 dumbbell thruster

*Complete a full round before handing off to your partner. Use a set of dumbbells that allows you to uncomfortably do the hang power cleans and the thrusters unbroken (breaking before thrusters is fine, thus 9 HPC, Rest, 1 HPC + 5 thrusters would be ideal break up if you need to break.)
Rest
Rest 7 minutes before starting Part 2
Part 2 (Time)
3 rounds for time:

10 synchro toes to bar

1 minute wall sit

*Communication is key! Rest as needed before starting toes to bar to allow for a single synchro set if possible. If the wall sit is easy, spice it up by holding or passing your dumbbell for an Rx+.