Crossfit Cle – CrossFit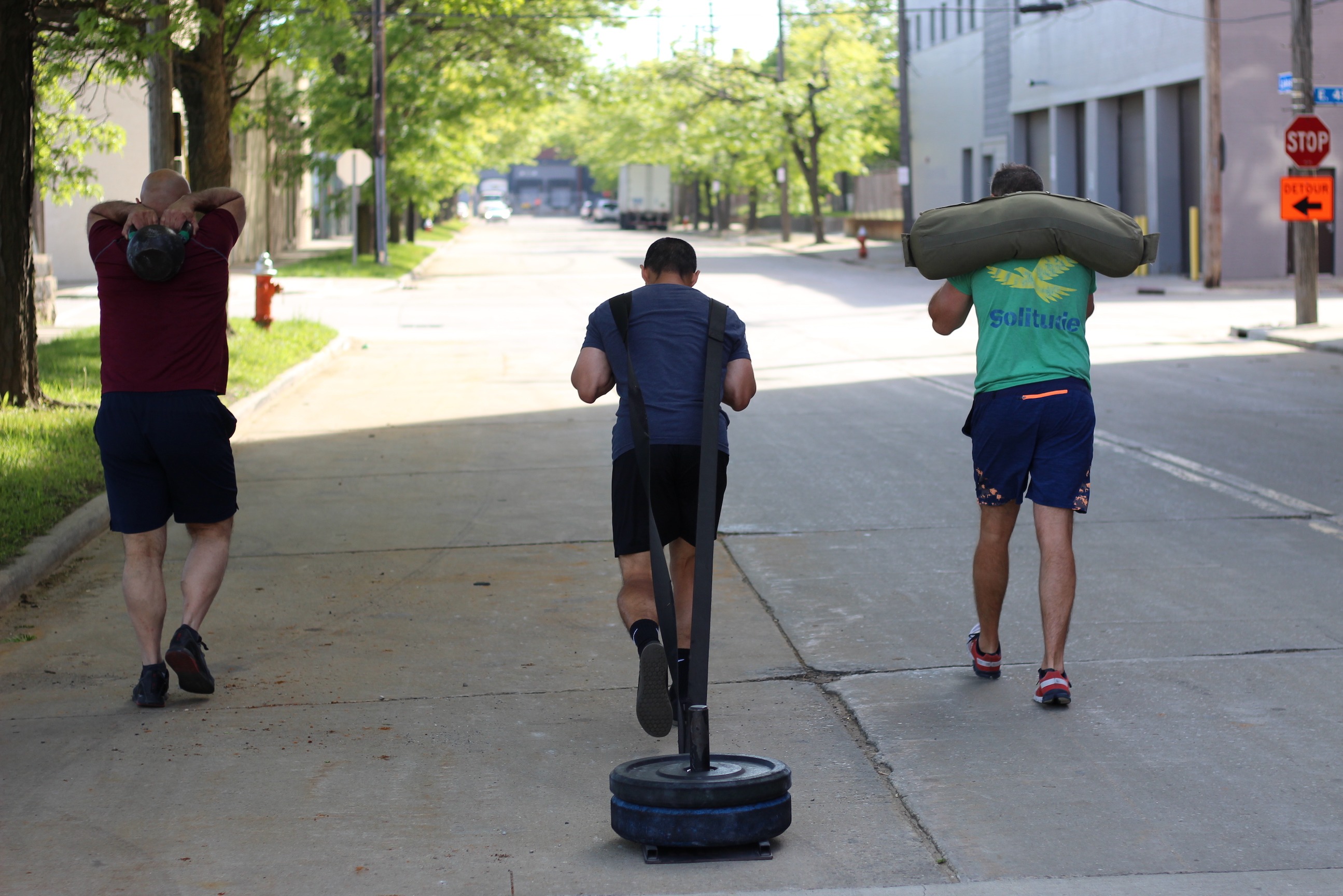 Carry in that partner so you can crush another shared Saturday workout!
Warm-up
15 burpees (for Coach Andrew passing his Level 1!)

400m run (preview 200m)

15 passthrough

10 squat and press in snatch

10 lunge and passthrough

20 elephant trunk

5 pushups

10 alternating pigeons (5 second holds)

5 pushups

10 glute bridges

5 pushups

10 sumo foldover (down and across style)
Partner MetCon
Metcon (Time)
3 rounds for time:

200m- 400m- 200m relay run

40 V-up

20 synchro box step up 20/18″ with 45/35#ish

*Synchronize on top of the box as hips reach extension.