Crossfit Cle – CrossFit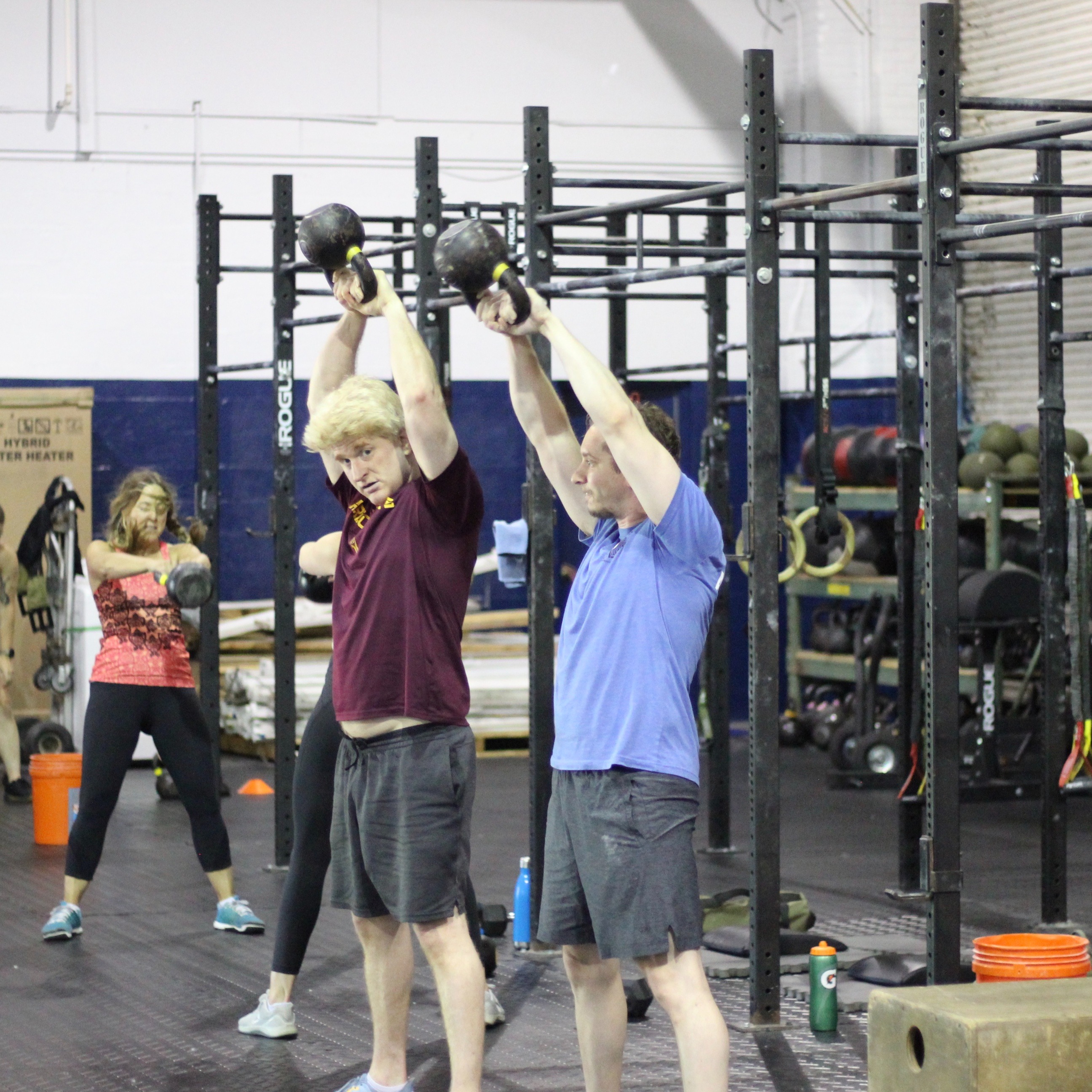 Check up on your partner, make sure they are coming!
Partner WOD
Part 1 (Time)
10 rounds for time:

10 handstand pushup

15 kettlebell swing 53/35#

20 goblet lunge

*Perform as an alternating relay, complete a full movement and then hand over to your partner.
Part 2 (Calories)
Until 25 minutes on the clock:

Perform a continuous relay of 10/8 calorie efforts with whatever time you have left. Score is the number of calories you and your partner accumulate.