Crossfit Cle – CrossFit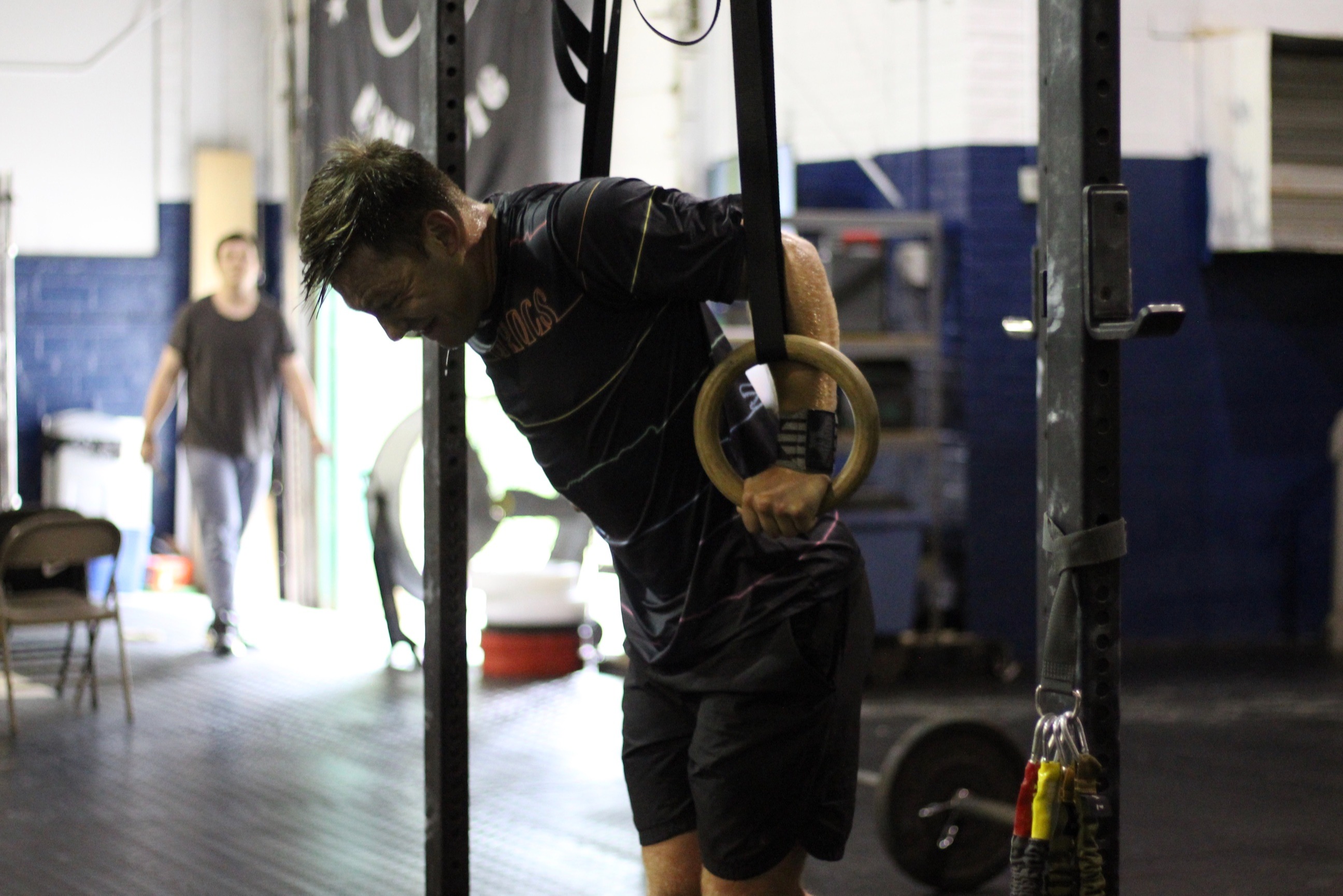 Straining in training leads to gaining!
Partner MetCon
MetCon (Time)
5 rounds for time:

50 kettlebell swing 53/35# (simultaneously)

30 box over 24/20″ (relay)

10 bar muscle up (Scale 20 pullups or dips. 1 works while 1 rests.)
Kettlebell swing: both athletes may accumulate reps simultaneously and reps may be slip unevenly. Complete 50 reps as a team.

Box over: Work in a relay, split reps 1-1.

Rx+ for box JUMP overs!