Crossfit Cle – CrossFit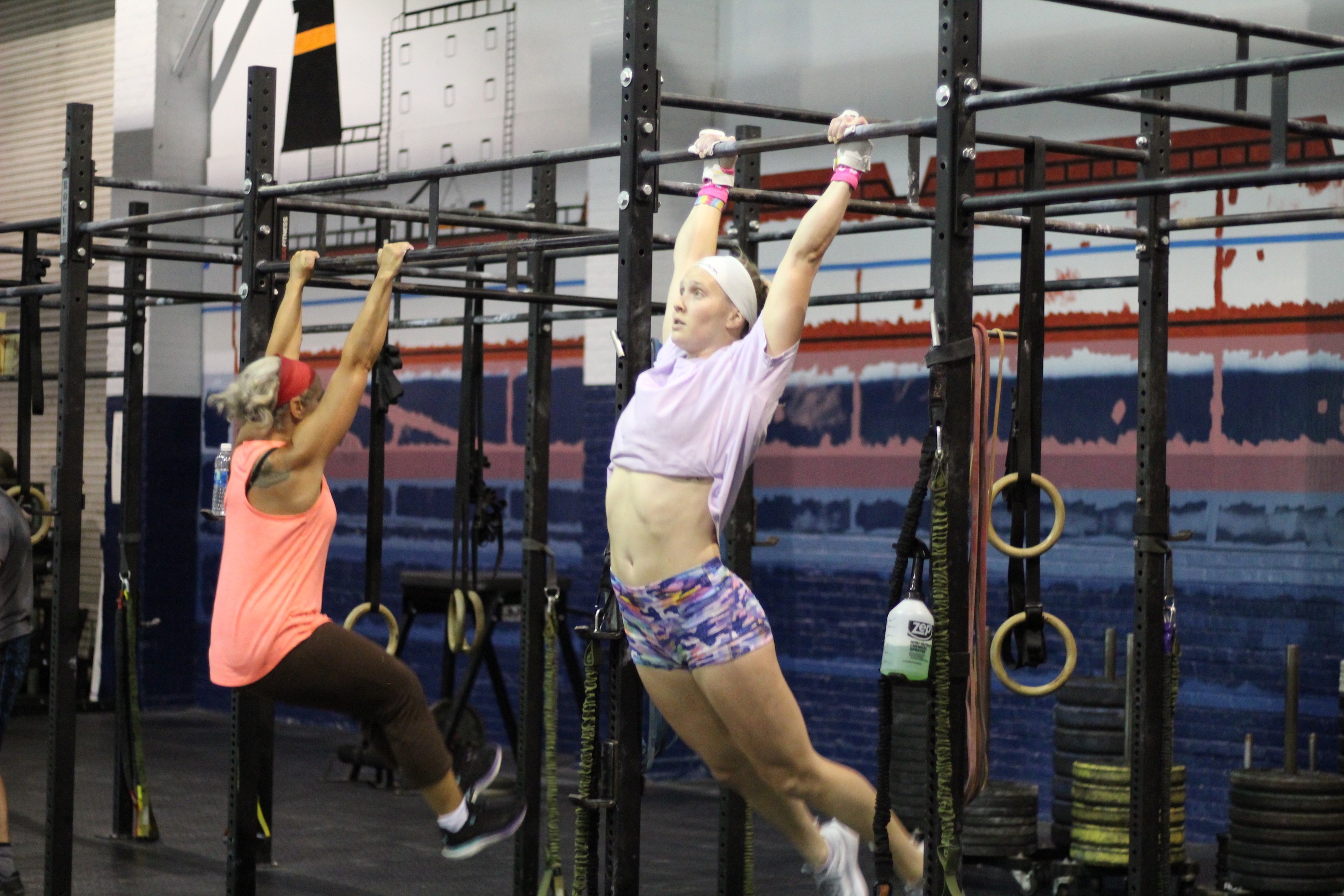 Maybe you remember this from last July (2nd)! it's a doozie!
Partner WOD
July Gone Awry (Time)
4 rounds for time:
400m run carrying 35/26# kettlebell (each)
30 jumping lunge holding kettlebell goblet style
20 handstand pushup / 10 wall climb
10 rope climb / 20 toes to bar
*Both partners complete the 400m run, one works while one rests for all the movements in the gym.
July Gone Awry 2 (Time)
Rest 5 minutes from your finish time then start:

For time: *5 minute cap

100 synchro ab mat situp