Crossfit Cle – CrossFit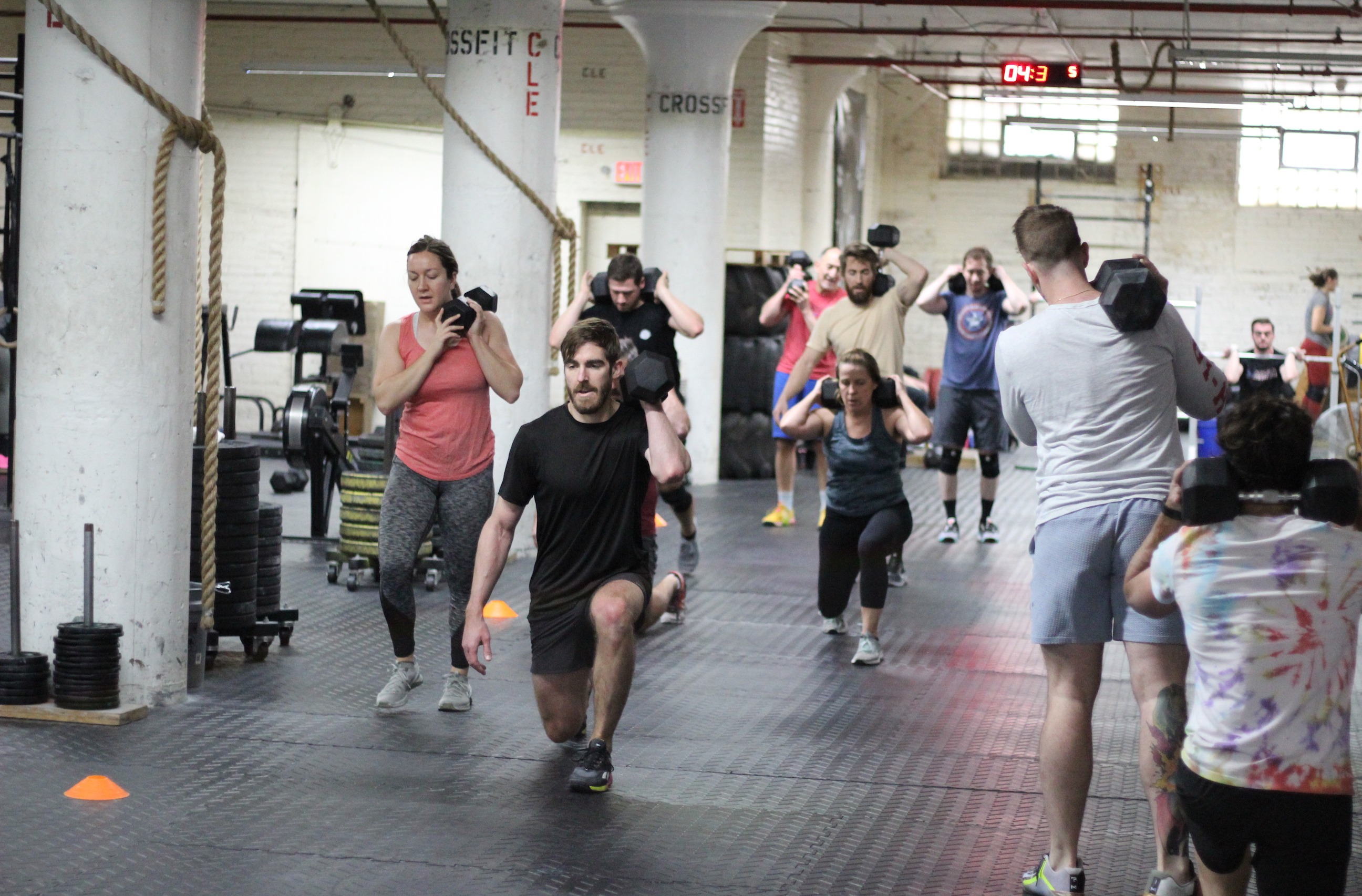 Time to get the gang back together!
Partner MetCon
Communication is key! Let your partner know when the switch is coming and you'll have much faster transitions and better round times.
Partner MetCon (3 Rounds for time)
3 rounds for time, rest 2 minutes between rounds:

50 thruster 95/65#

40 pullup

30 synchro situp

*Rx+ for Chest to bar, medball situp and/or GHD situp.
Only the situps are synchronized. Split the thrusters and pullups as desired.