Crossfit Cle – CrossFit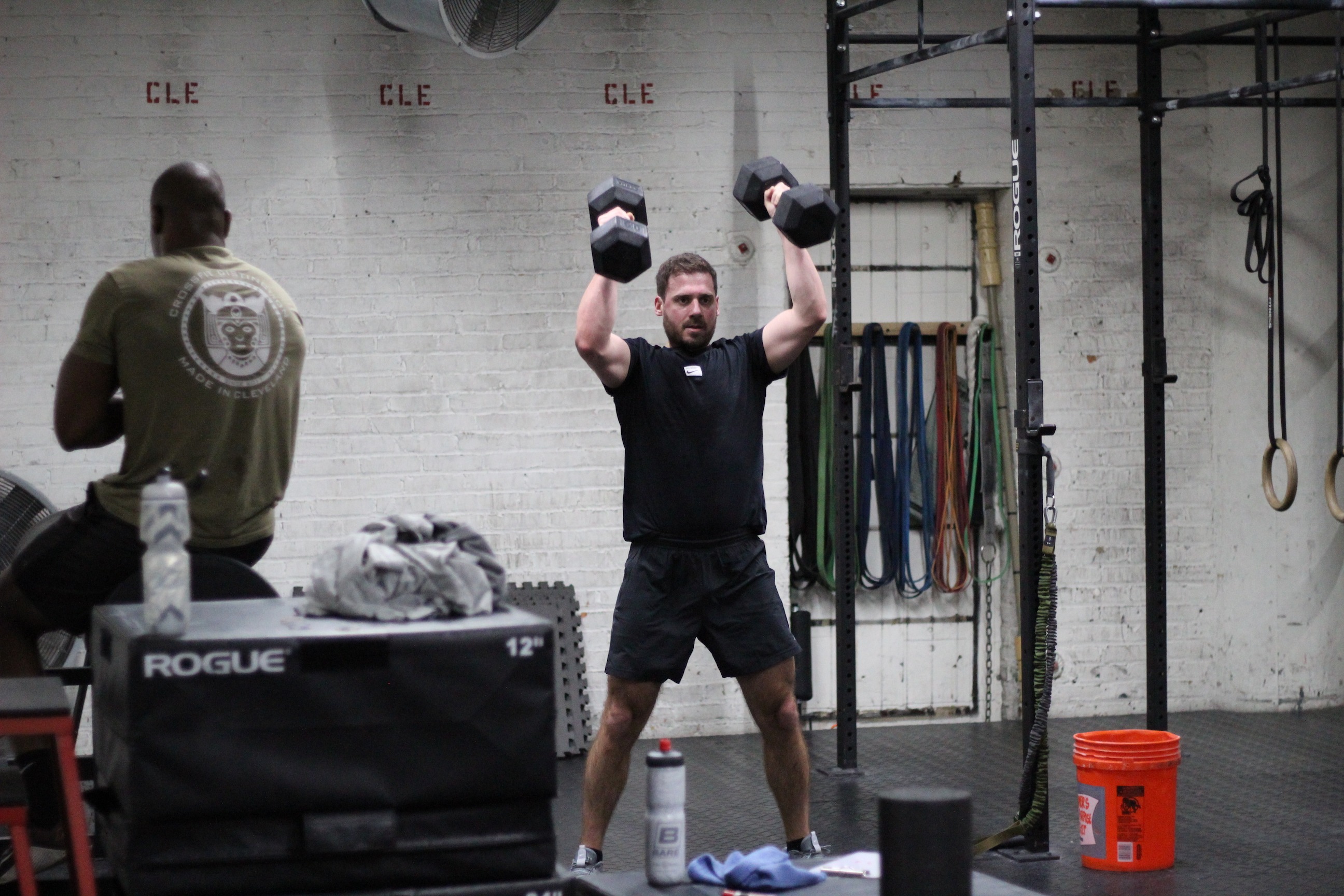 At least it's not the Devil's burpees!
Partner MetCon
Part A (AMRAP – Rounds and Reps)
13 minute AMRAP:

1: Calories on an erg

2: 15 wall ball shots

15 situp

*Both stations are running simultaneously. Switch each time station two is completed.
Rest 2 minutes before starting Part B
Calories (Calories)
Total calories you completed as a team.
Part B (AMRAP – Rounds and Reps)
11 minute AMRAP:

10 synchronized burpee

20 med ball cleans 20/14#

*1 works, 1 rests through the medball cleans.