Crossfit Cle – CrossFit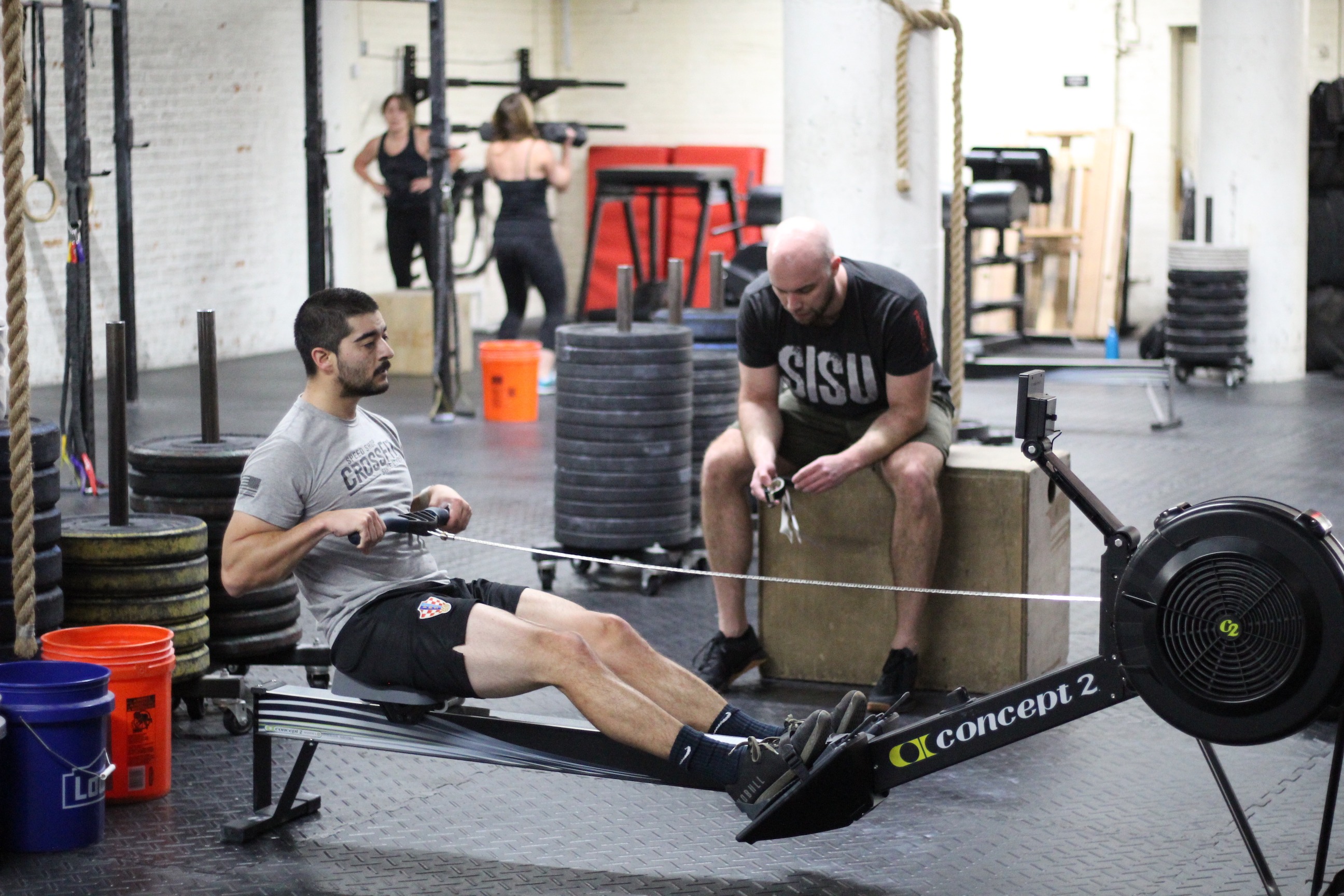 Share the work, share the reward!
Partner MetCon
Part 1 (AMRAP – Rounds and Reps)
15 minute AMRAP:

2+2 power clean 115/80# barbell and 50/35# dumbbell set

2+2 front squat

15 synchro situp

*Power cleans and front squats must also be done synchronized until you've finished the rounds of 10s. Then the bar/dumbbell reps may be split between the pair, 1 works while 1 rests.
-Rest 5 minutes before part 2
Part 2 (Calories)
8 minute AMRAP:

Calorie erg working in 30 second shifts. Switch ergs after 4 rounds so you each perform 4 sets on both machines.
50 Burpee February
Burpee lunges… footwork galore!
Burpee lunge down (Time)
For time, rest 1/2 the time the set of burpees took:
18-14-10-6-2
Burpee lunge (alternating legs)
*Record your finish time, no math required.