Crossfit Cle – CrossFit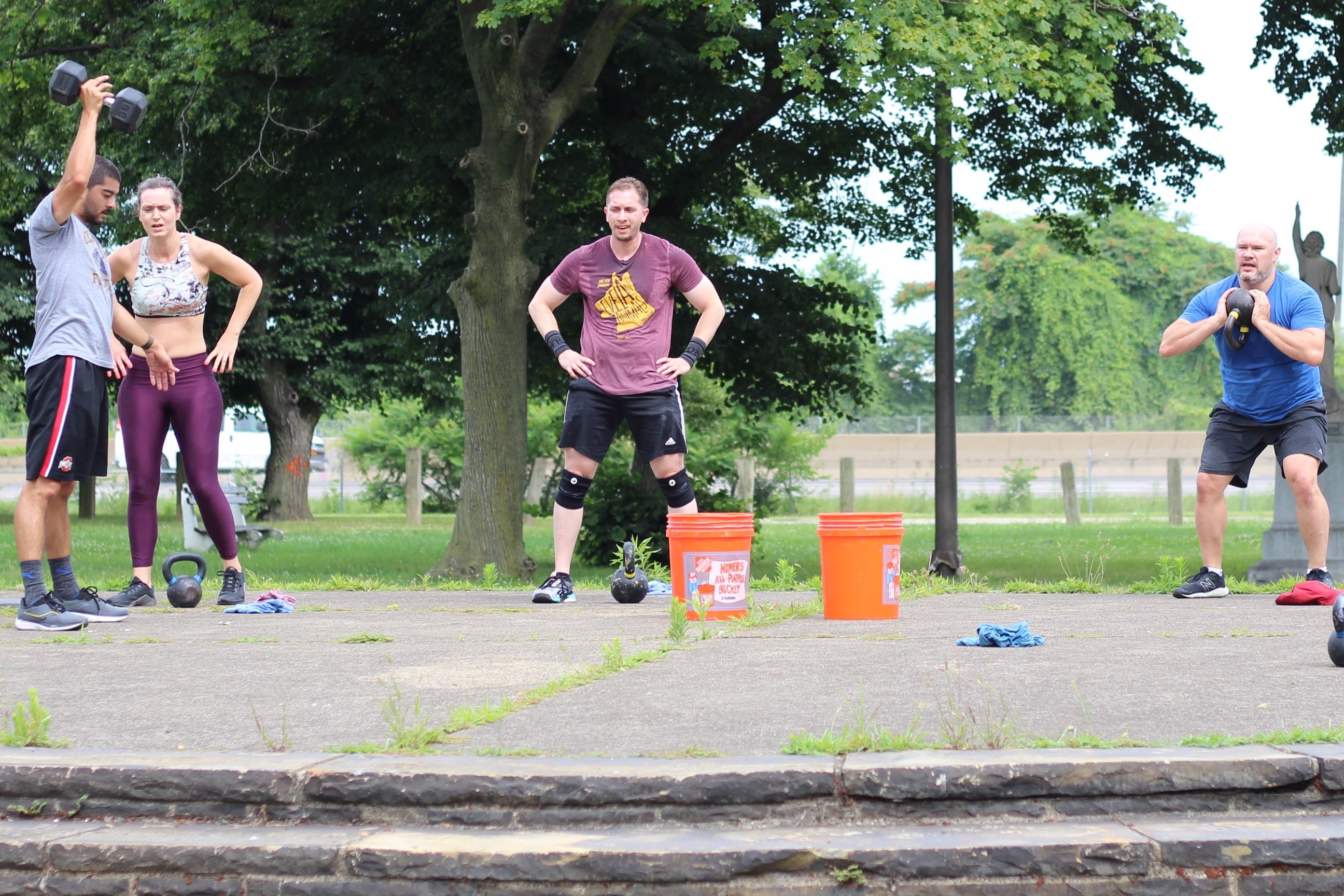 Don't miss your appointment with on the platform of pain!
Partner MetCon
MetCon (Time)
For time:

200 kettlebell swing 53/35#

150 goblet lunge

200 weighted step up (Kettlebell)

150 pushup

*1 partner works on accumulating reps while the other performs a 200m run up and around the amphitheater. There is no set order or round structure. Communicate and move to get through all the reps smoothly and efficiently!