Crossfit Cle – CrossFit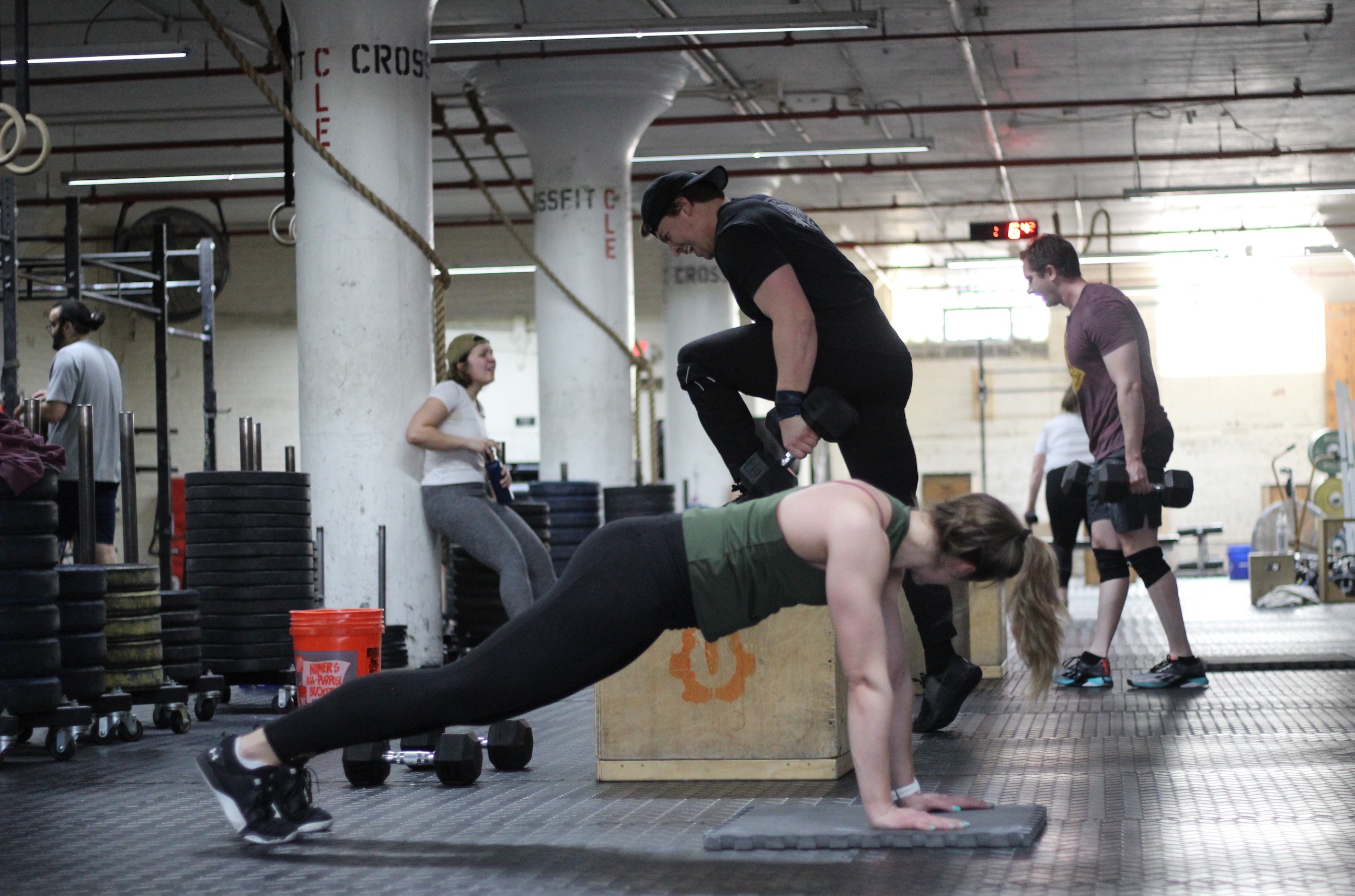 still but also stiff
burning abs and straining quads
partner marching on
Partner MetCon
Descending Dumbbells (AMRAP – Rounds and Reps)
20 minutes alternating OTM AMRAP:

Station 1:

Hang, plank or wall sit while your partner works through Station 2. You must be active in your position before your partner works.

Station 2:

AMRAP:

10 dumbbell deadlift 50/35# set

8 dumbbell box step over 24/20″

6 dumbbell hang power clean

4 dumbbell front squat

2 dumbbell push press

*Use a set of dumbbells for all movements. Pick up where your partner left off. Count rounds with a board or chips to keep accurate count.
2.18.23 repeat.