Crossfit Cle – CrossFit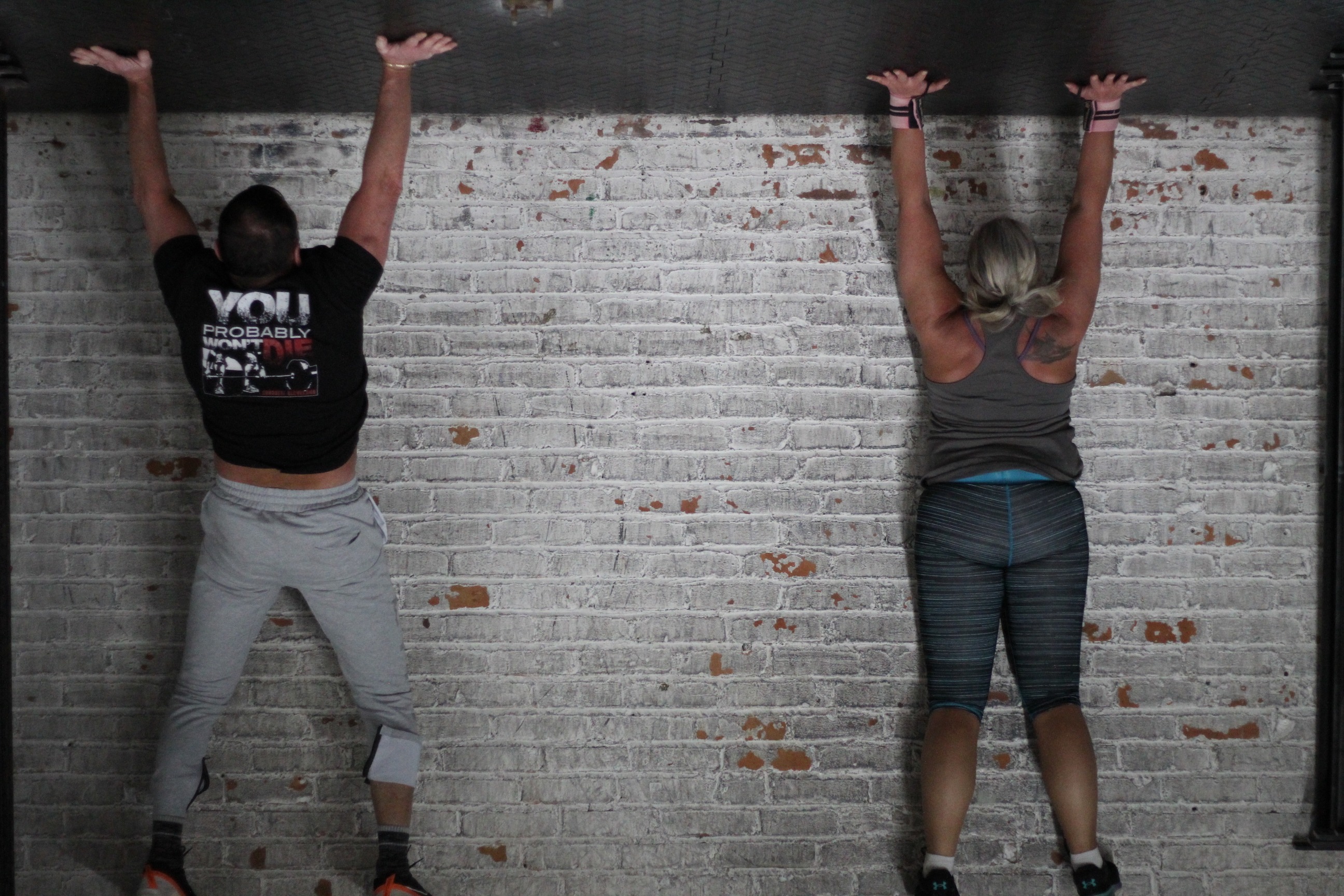 Time to get those feet on the wall!
Partner MetCon
Part 1: (Time)
14 rounds for time:

14 alternating dumbbell snatch 50/35#

14 alternating goblet lunge

7 handstand pushup

*1 works while 1 rests. Complete 1 full round before tagging your partner in for the next round. Rx+ for a heavier dumbbell and/or strict handstand pushup.

**Scale rounds or reps to allow your team to finish before 20 minutes.
Part 2: (Calories)
At 20 minutes on the clock, 7 minute AMRAP:

Station 1: Calorie erg

Station 2: Plank or hang (must be in an active hold for your partner to work on the erg.