Crossfit Cle – CrossFit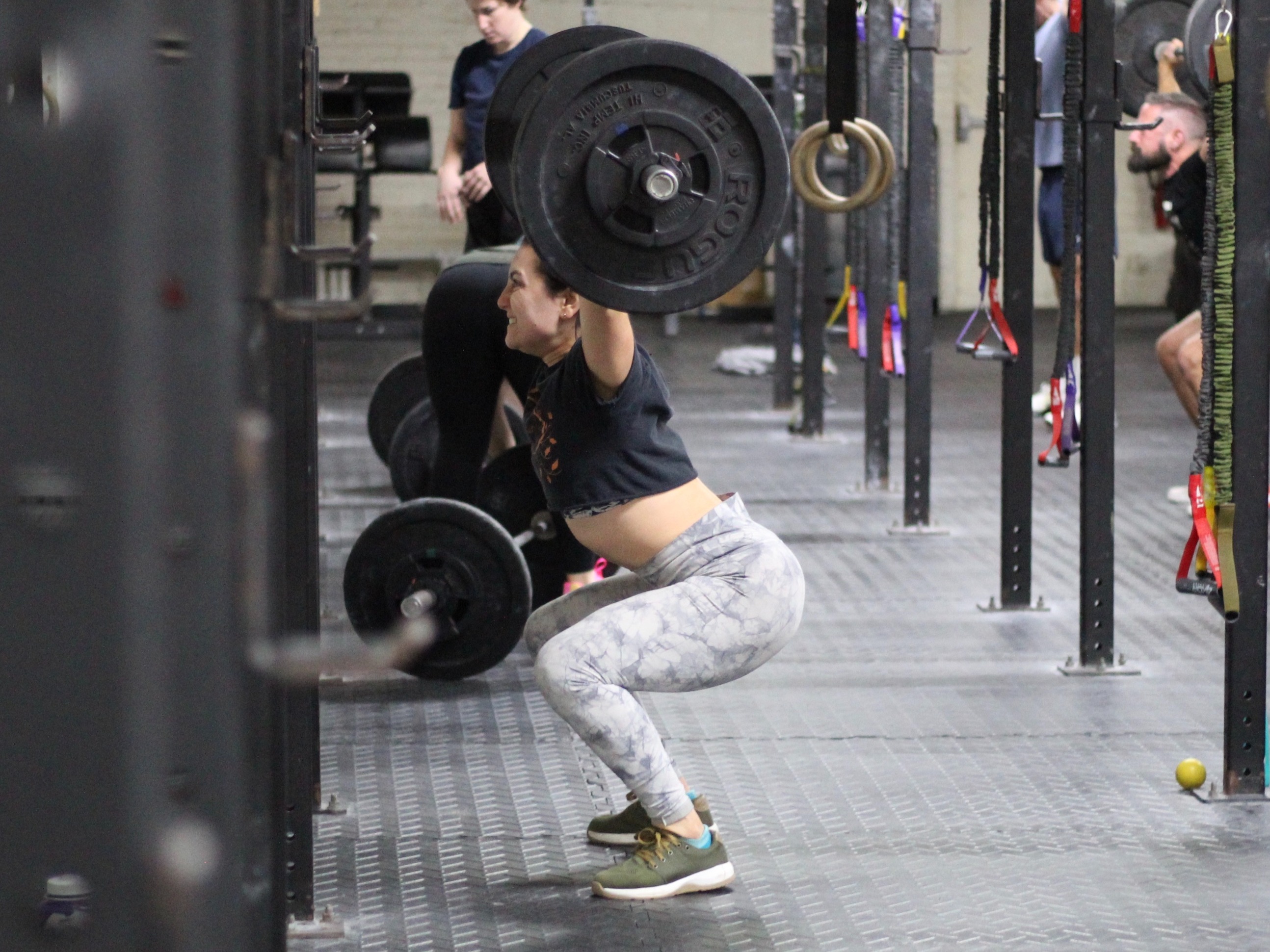 Big efforts lead to big results!
Warm-up
400m run or 2 minute erg

5 yoga inchworm with the reach

10 Cossack's squat

10 straight leg dead bug

10 bird dog tuck and press 5R/5/L

15 pvc passthrough

10 good morning

3x power clean + hang power clean

5 front squat with 3 second pause

5 around the world each way

3 push jerk

3 split jerk
Grab a barbell and do 2 warmup sets of the complex as well as some warmup thrusters
Weightlifting
Clean and Jerk Complex (20 minutes to establish a max for the complex:
Power clean
Hang power clean
2 front squat
2 jerk)
Perform as an unbroken complex.
Warm-up in the first 10 minutes and then take a couple heavy attempts in the closing 10 minutes.
Metcon
10 minute cap and a lot of work to get done! Need to average just over 11 reps a minute to stay on track.
Metcon (Time)
For time: *10 minute cap

12-9-6-3-6-9-12

Thruster 95/65#

Burpee toes to bar

*Rx+ for 115/80# barbell