Crossfit Cle – CrossFit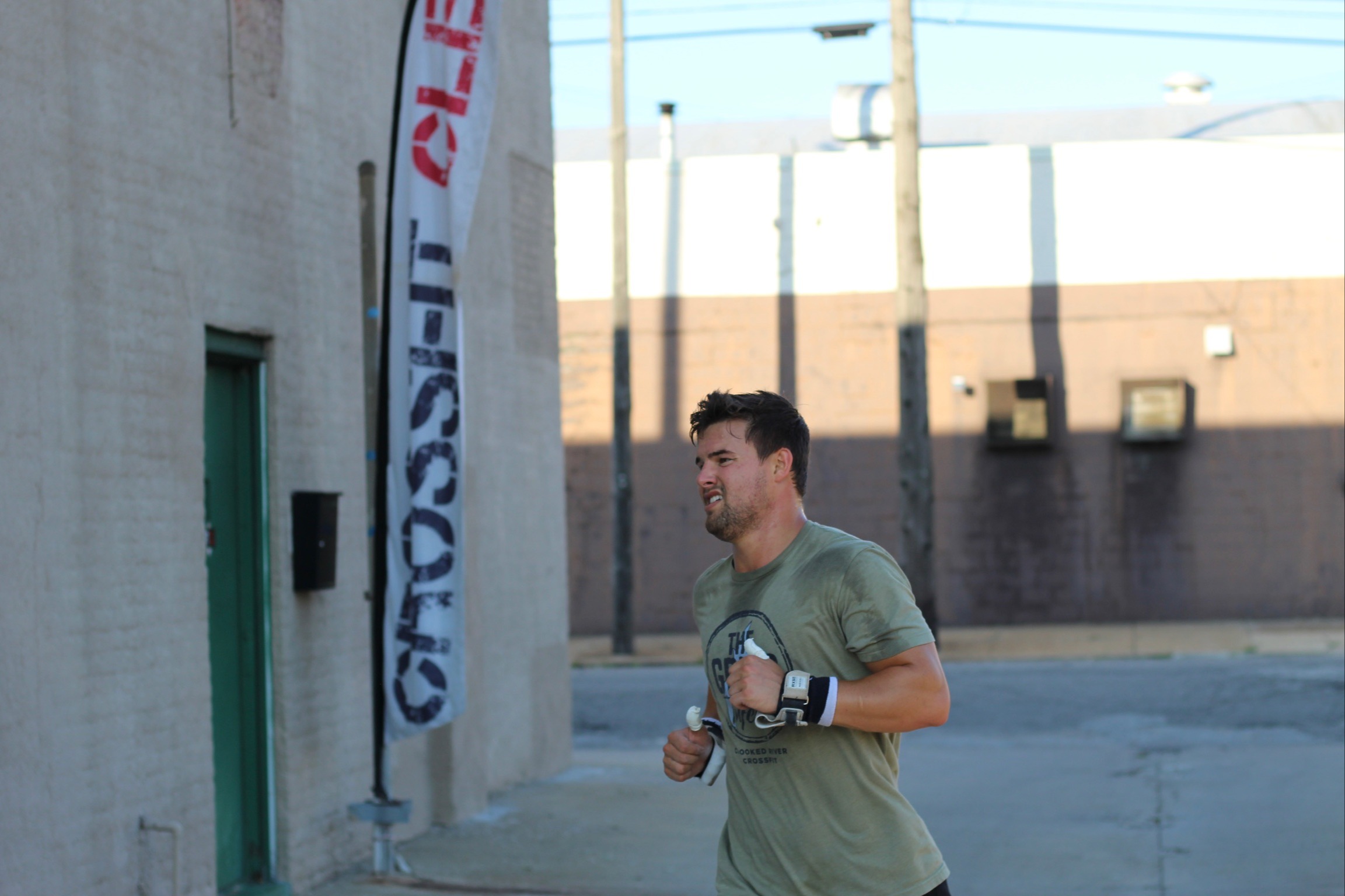 Earn through the burn!
Warm-up
High knees down

Butt kicks

5 pushup, press to updog and reach

Lateral slide down and back

10 sumo foldover

Lunge and twist down

Stiff leg bear crawl back

15 pvc passthrough
2 rounds (PVC pipe then barbell), 3 reps each:

Down and finish

High pull

High hang muscle clean

Push jerk

Hang power clean

Split jerk

*10 around the world after the PVC round.
5 minutes for personal mobility. Front rack and OH mobility recommended.
Weightlifting
7 sets on 2 minute clock:
Clean and Jerk Complex (Power clean
2 split jerk
Hang power clean
Push jerk
*Build to a heavy but controllable load and work on position/speed for the final 3 sets.)
Perform as an unbroken complex.
MetCon
MetCon (AMRAP – Rounds and Reps)
15 minute AMRAP:

200m run

15 kettlebell swing (unbroken heavy)

10 burpee box step up carry kettlebell suite case style 20/18″

*20 meters is worth 1 rep today, thus the whole 200m run is 10 reps.
Note weight in the comments… it's not meant to slow you down. Just to make 15 swings a challenging set.