Crossfit Cle – CrossFit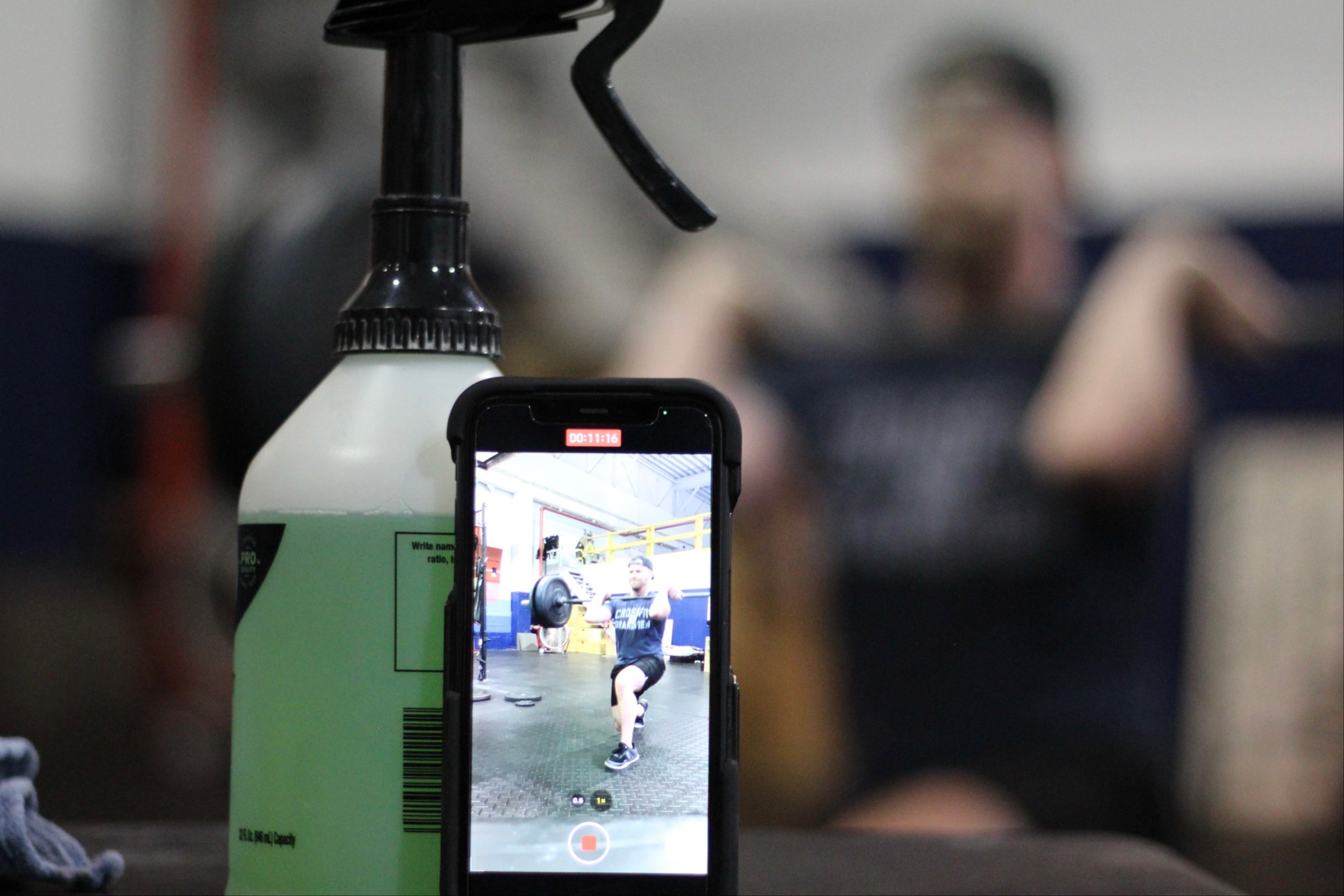 The camera doesn't lie. It's a great way to check your technique!
Warm-up
Weightlifting
7 supersets on a 3 minute clock:
Push Press (5 at 70-80% of your 1RM (build up to and hold 80% for the final 3 sets))
Bent Over Row (7 single arm bent over row R/L)
Use a kettlebell or dumbbell that feels heavy without forcing you to break your core position or move your shoulder poorly.
MetCon
MetCon (AMRAP – Reps)
7 minute AMRAP:

2-4-6-8-10…

Burpee

Dumbbell snatch 50/35#
Finishing the round of 10's gives you 60 reps. 12's = 84. 14's = 112. 16's = 144.