Crossfit Cle – CrossFit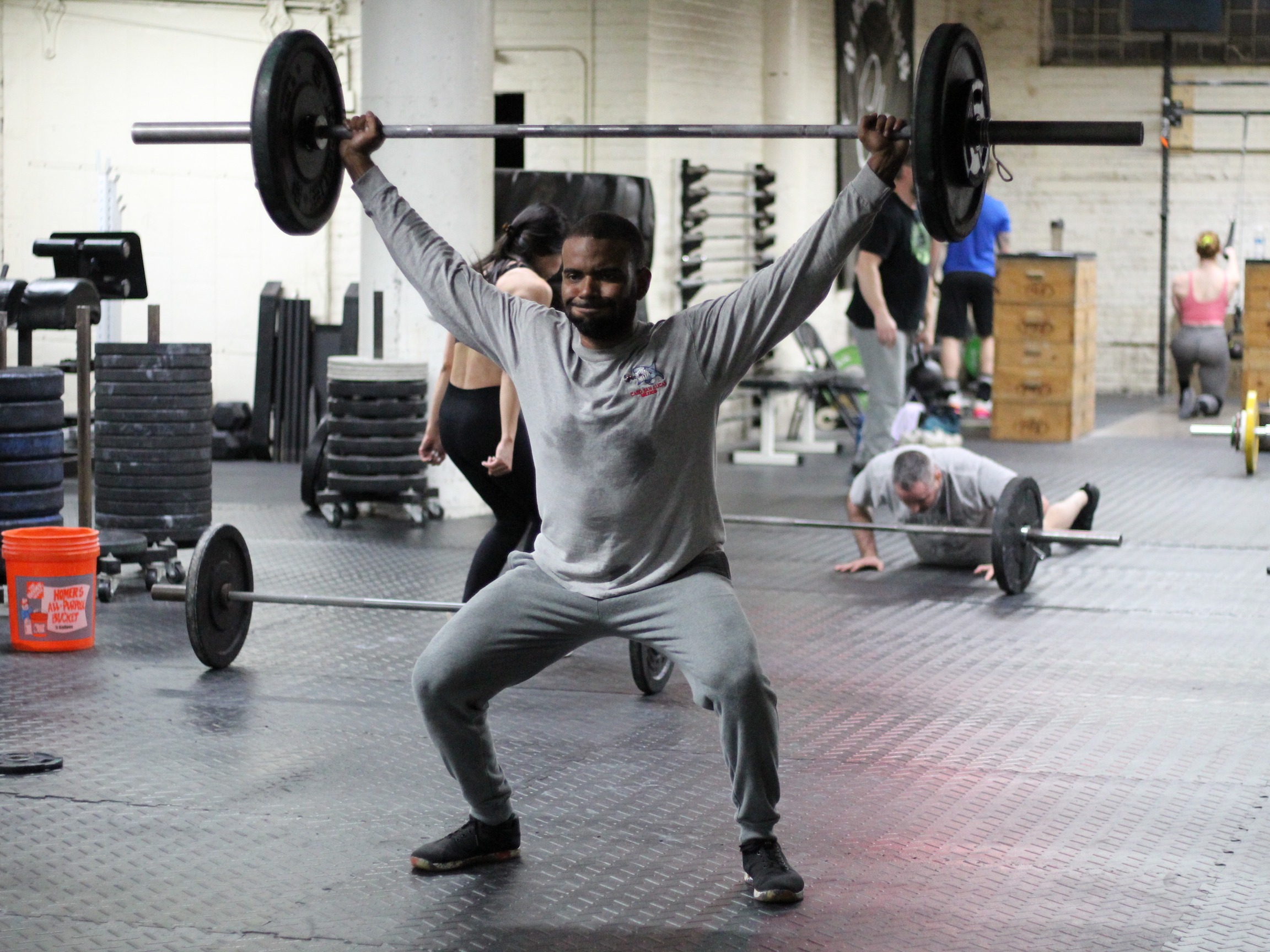 Hang on and bang on! Gotta keep those sets of 5 unbroken!
Warm-up
2 minute erg or 400m run

15 pvc passthrough

5 yoga inchworm

10 overhead squat (pause just above parallel)
5 down and finish

5 high pull

5 hang muscle snatch

3 high power snatch balance

3 low power snatch balance

5 low hang power snatch

5 around the world each way
1 minute banded lat stretch R/L

90 seconds to hang, kip, do scap pullups and loosen shoulders for power snatch and toes to bar
Weightlifting
Be conservative with the weight! This will get much more difficult in the second half!
10×5 power snatch OTM (Weight)
10 rounds OTM:

5 touch and go power snatch

*Use a single weight for all 10 rounds. Keep reps touch and go. Should not start feeling heavy until the back half. Technique is key, get lower into your power position as you become more fatigued. Suggested bar weight around 50% of your 1RM power snatch.
MetCon
High intensity rounds, rest to allow recovery. Set a slightly conservative pace to allow you to keep your scores more consistent rather than dropping off after round 1.
MetCon (3 Rounds for reps)
3×3 minute AMRAP, rest 2 minutes between rounds:

25 wallball shot 20/14# to 10/9′

10 toes to bar

Pushups till 3 minutes

*Rx+ for 20 toes to bar. Must complete at least 25 pushups each round. Scale wallball shots first and toes to bar second as needed to get your pushups in!