Crossfit Cle – CrossFit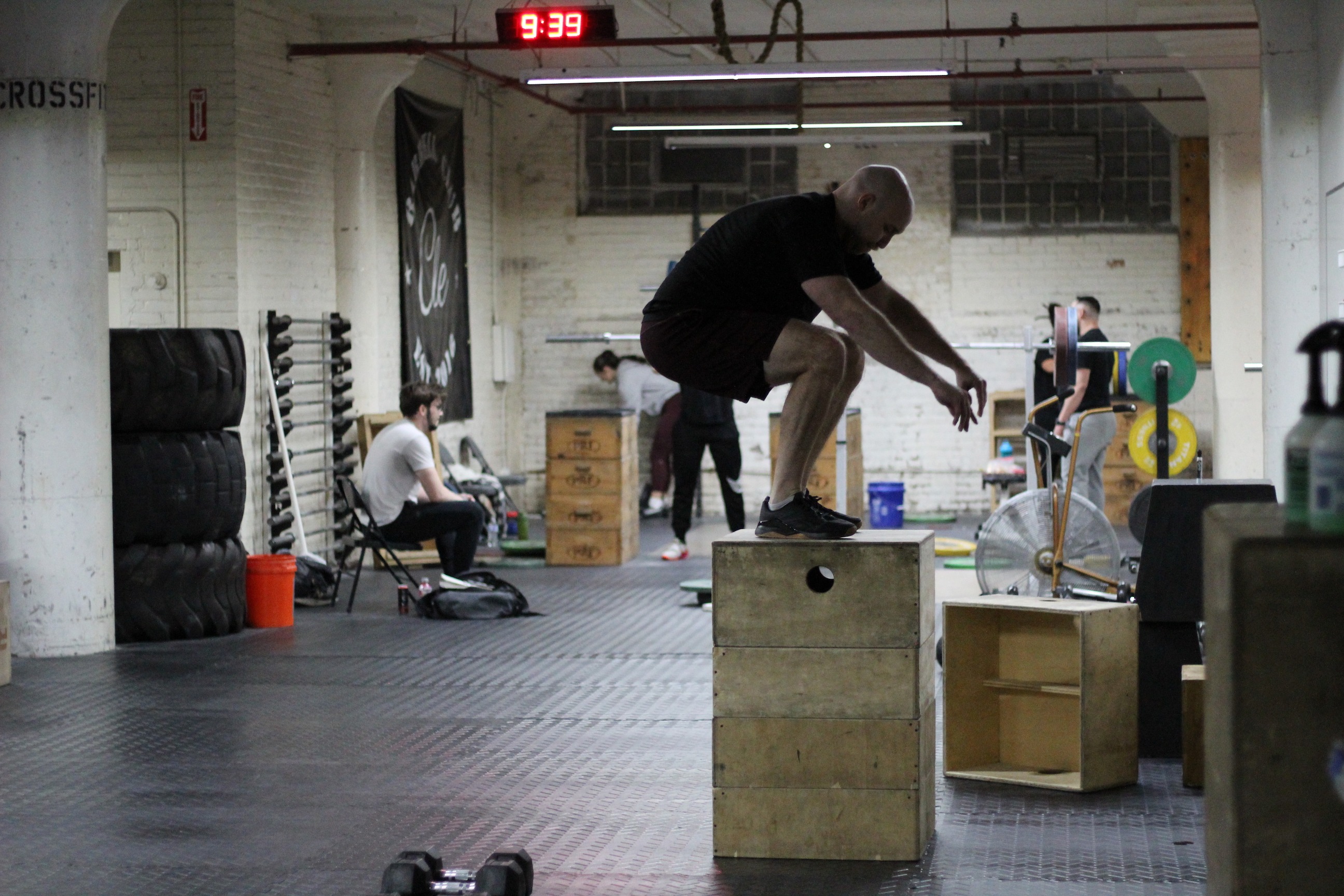 Hop on in! The workout is nice!
Warm-up
High knees down

Butt kicks back

Spiderman

Tip toe

Stiff leg bear crawl

Lunge stretch
15 pvc passthrough

5 K-squat (5 second holds)

5 around the world each way in an active squat

10 unique position pushups

20 seconds of slap hugs

20 seconds of forward arm circles

20 seconds of backward arm circles
5 minutes to warmup box hopsand dips
Gymnastics
7 supersets on a 2 minute clock:

5 seated start box hop (Work safe, but challenging height. Set sitting height at or just above parallel)

5-10 dip (Strict or kipping, banded or box if needed)
Box hop from a seated start (Distance)
Sit on box that places the hip crease right at the level of the top of the knee. Rock forward and launch.
5 reps each round
Dips (7×5-10)
Strict or kipping, banded or box if needed
MetCon
MetCon (Time)
3 rounds for time:

30-20-10

Wallball shot 20/14# to 10/9″

25-15-5

Pullup

100m farmers carry 1/2 bodyweight (total)

*Rx + for 30/20# WBS, Chest to bar pullup and/or bodyweight farmers carry.