Crossfit Cle – CrossFit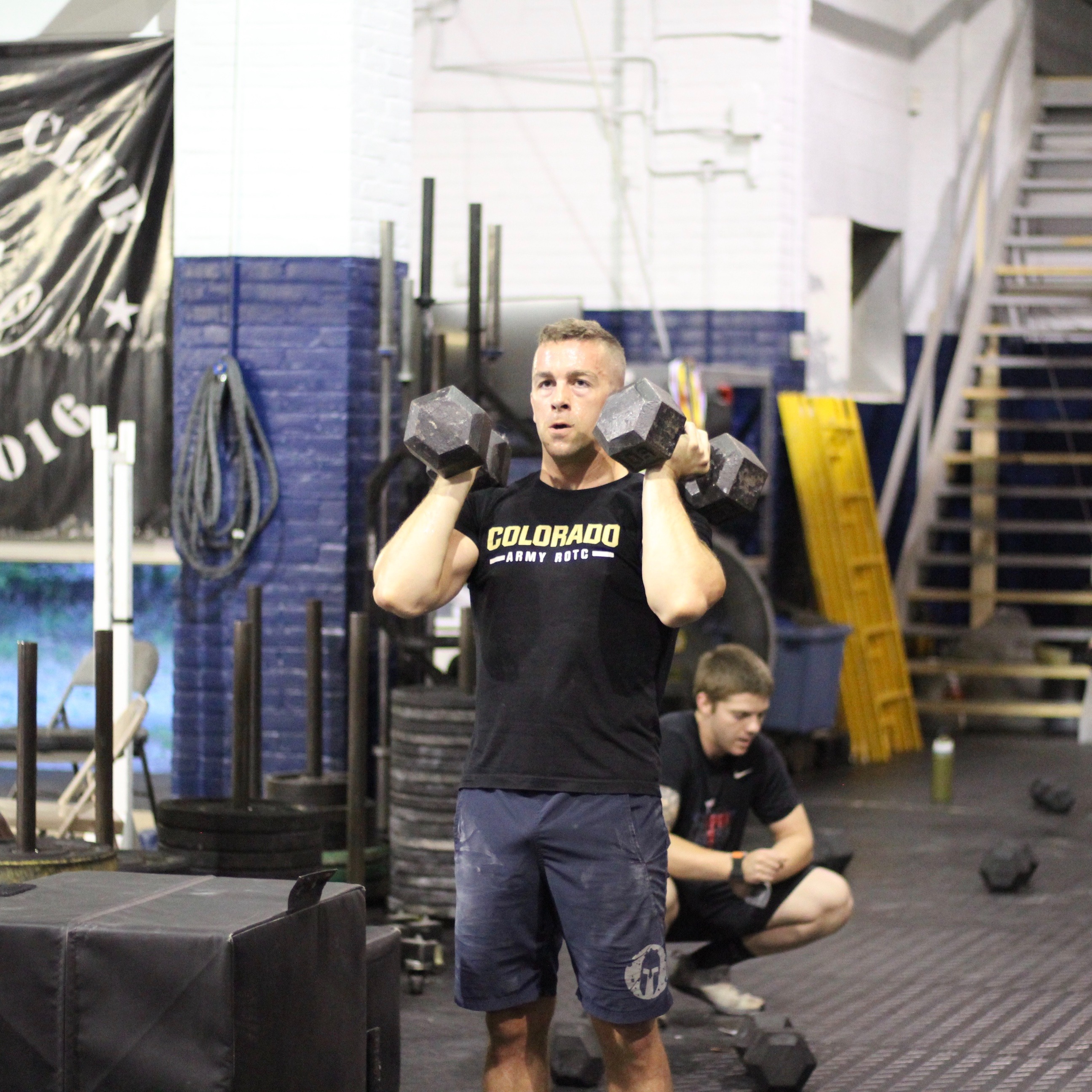 We will have modified class hours today, 5:30, 6:30 and 7:30am classes. Open gym from 8:30am – 4:30pm. 4:30 and 5:30pm classes
 
Warm-up
2 minute erg or 400m run

10 sumo foldover

10 lunge and twist

10 pvc passthrough

10 push press

5 around the world R/L

10 tall split jerk

10 good morning

10 split jerk
30 seconds of staff stretch R/L

1 minute front rack mobility
Warm into your barbell loading and GHD situps
Weightlifting
5 supersets on a 3 minute clock:

2 push press

3 split jerk

5-15 GHD situp
GHD Sit-ups (5×5-15 )
Grab a plate or a medball and add some load if you are able.
Shoulder to Overhead Complex (5x
2 push press
3 split jerk)
Moving weight from shoulder to overhead.
Work as a quick push press double then a reset to 3 separate split jerk.
WOD
Metcon (Time)
For time:

12-9-6-6-9-12

Kettlebell swing 1/3 bodyweight

Box hop 24/20″

Kettlebell deadlift 2/3 bodyweight
Rx+ for 3/4 bodyweight deadlift, the corresponding swing AND a 30/24″ box.