Crossfit Cle – CrossFit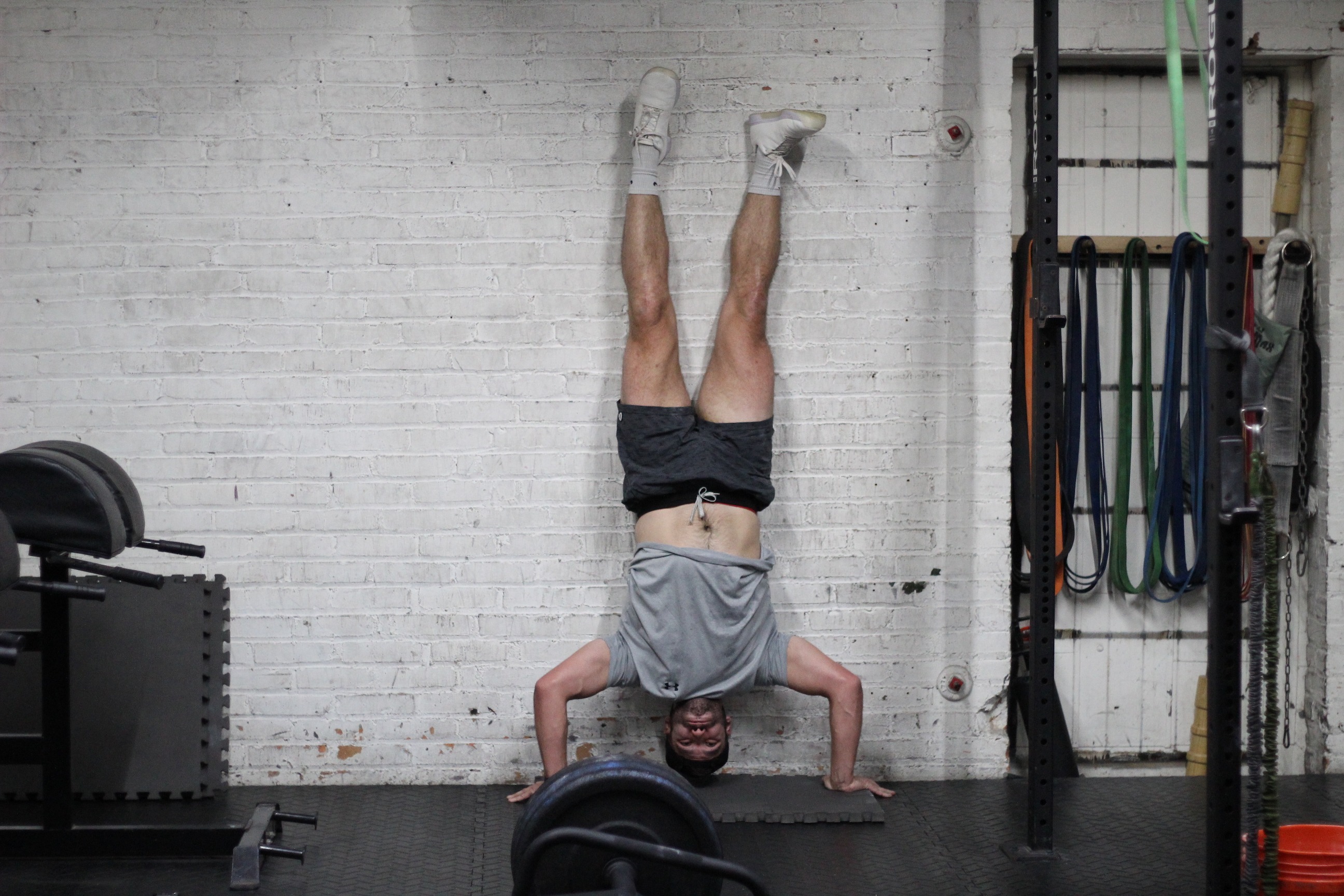 Building that press.
Warm-up
Gymnastics
A little push and pull action!

7 supersets on a 2 minute clock:

3-7 strict handstand pushup

10-15 unbroken ring row
Handstand Push-ups (7×3-7)
attempt to keep the same set structure and volume for all 7 rounds
Ring Rows (7×10-15)
Single unbroken set each round.
MetCon
10-15 minute workout! Put some pace the first round and try to keep those breaks from growing too long.
MetCon (Time)
3 rounds for time:

20 box hop 24/20″

15 toes to bar

10 kettlebell snatch R/L 53/35#

5 bar muscle up (scale 10 ring dip)