Crossfit Cle – CrossFit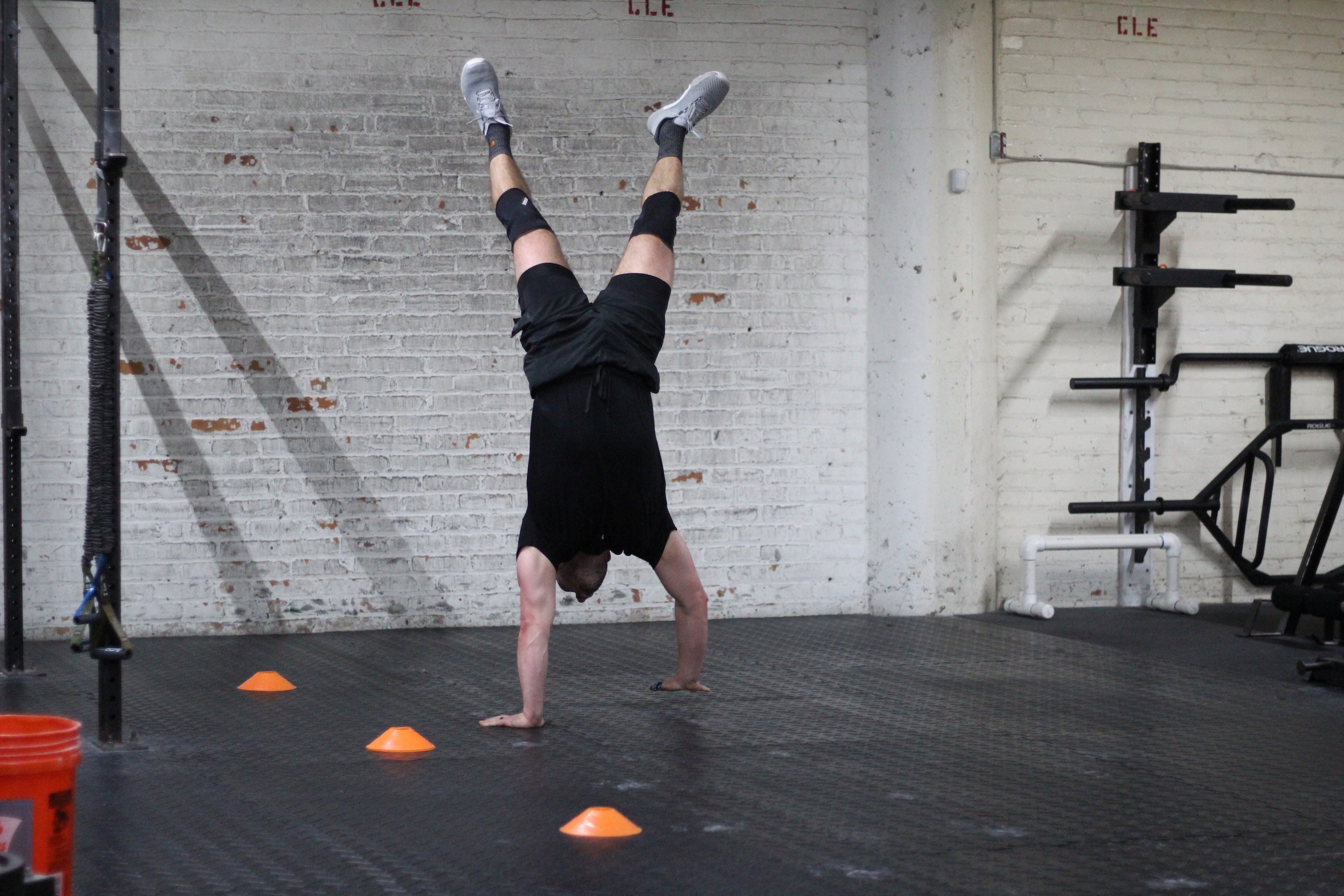 Just getting around upside down!
Warm-up
3 rounds, 30 second stations:

Air squat (front squat last round)

Lunge and passthrough (lunge and twist last round)

Good morning (Elephant trunk last round)
20 second hang from pullup bar

20 second slap hug

10 scap pullup

1 minute doorway stretch

5-10 warmup pullups (strict and or negative reps)

1 minute cranky elbow stretch
7 minutes to warm and build into front squat weight and warmup pullup negative
Weightlifting
7 supersets on a 3 minute clock:

3 front squat (Build from 60% to 85% for the final 3 sets)

3 pullup negative
Front Squat (7×3)
Build from 60% to 85% for the final 3 sets
Pull-ups (7×3 negatives)
*String multiples and lengthen the negative to increase difficulty.
MetCon
MetCon (Time)
4 rounds for time: *15 minute clock

50 double under (1 minute or 100 single under scale)

15 sumo deadlift high pull 70/53# kettlebell

5 wall climb

*Rx+ for 25 or 50′ handstand walk (no more than 1 minute of work).
50 Burpee February
Devil's press lives up to the name! Move smooth,be efficient moving the dumbbells and of course, scalewisely.
50 Devil's Press (Time)
10 rounds for time, rest 15 seconds between:
5 Devil's press 50/35# dumbbell set