Crossfit Cle – CrossFit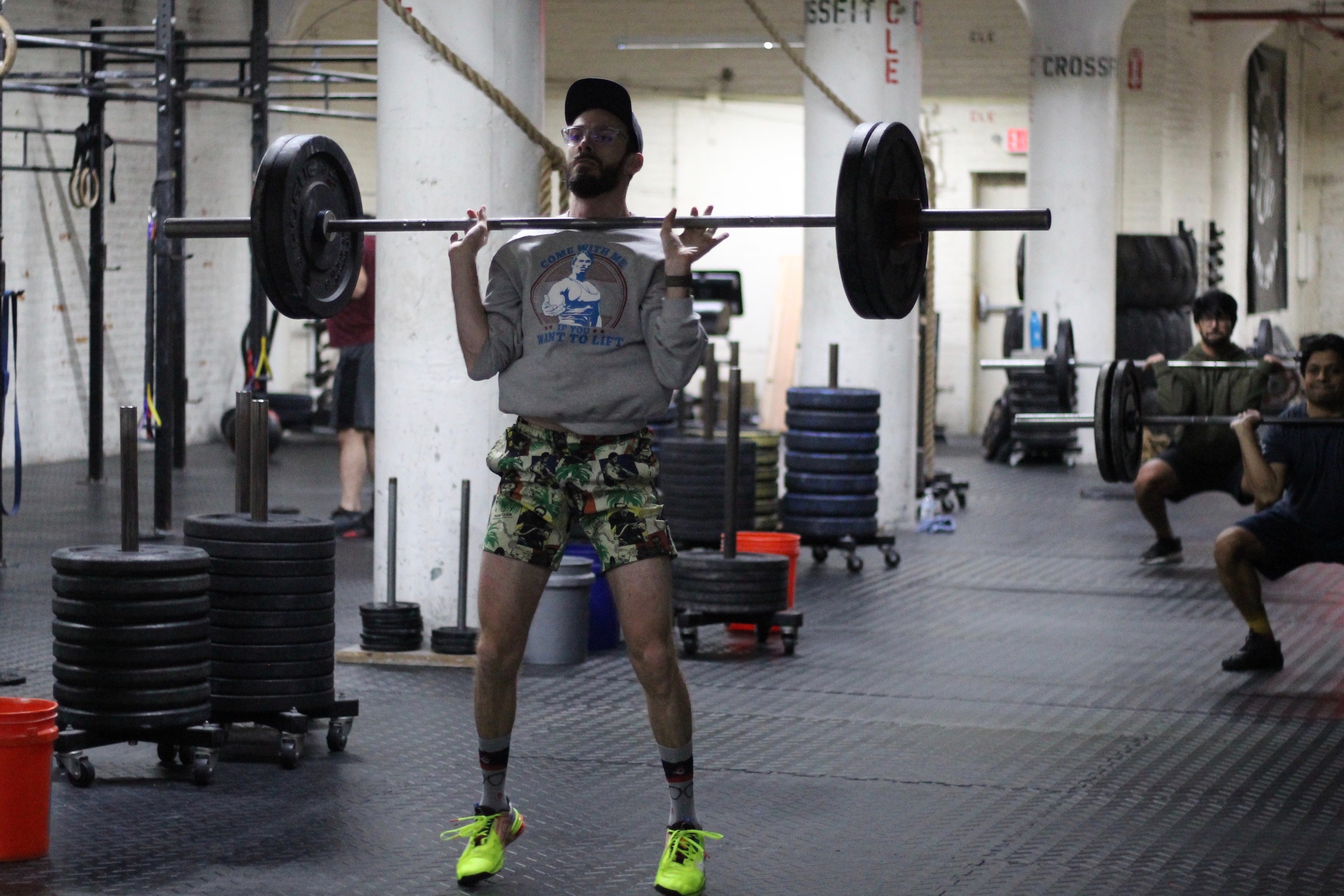 Use that hip and knee extension!
Warm-up
3 minute row, 20 seconds per cadence:

20 s/m

25 s/m

30+s/m
10 spiderman windmills

10 squat and reach

20 pvc passthrough

5 down and finish

5 high pull

5 hang clean over and back

10 Crossover

10 sliding Cossack's squat
5 minutes for personal mobility, front rack and overhead advised.
5 minutes to warmup and setup barbell and weights for the bear complex.
Weightlifting
10 sets on the minute:

1 bear complex:

Clean

Put barbell overhead

Back squat

Put barbell overhead
Bear Complex (10 minutes on the minute)
Power Clean
Front Squat
Push Press
Back Squat
Second Push Press
*May be done with a clean and thruster or jerk per your preference. Build to a heavy load for the final 3 rounds.
MetCon
MetCon (Time)
For time:

1k row

12-9-6-3

Box over 30/24″

Deadlift 225/155#

*Rx+ for heavier deadlift and or higher box
50 Burpee February
It's a tough one today folks!
Burpee Over Barriers 30-20 (2 Rounds for time)
Both sets for time, rest 5 minutes between efforts:
30-20
Burpees vaulting over a barrier 44/36″
Be careful folks. This one is tough but you can learn a lot if you approach it as the challenge it is.