Crossfit Cle – CrossFit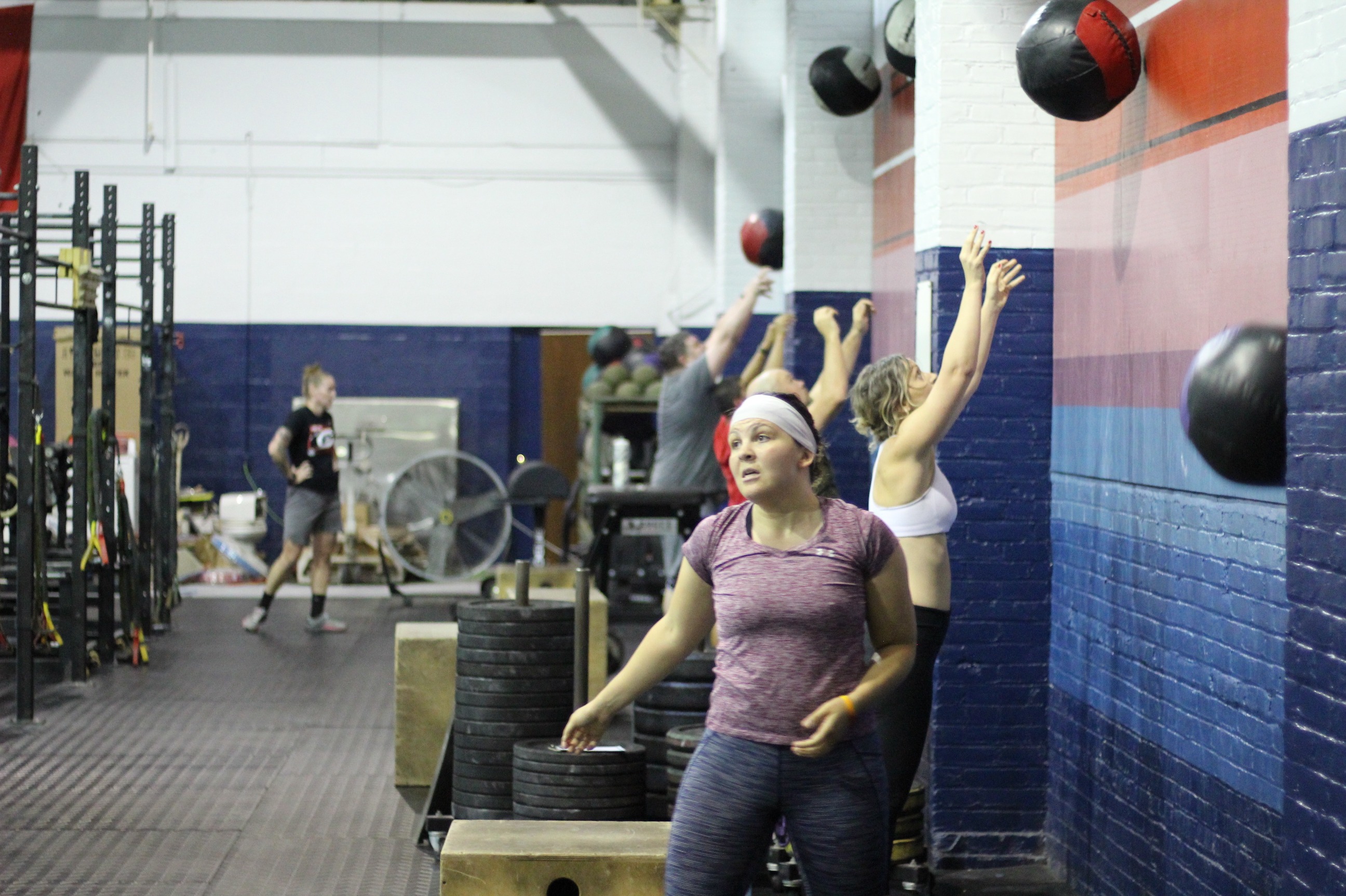 Survived another one!
Warm-up
2 rounds:

15 good morning

10 spiderman and reach burpees

5 prone swimmers

10 scap pullup / kip

1 minute squat hold with knees out/ active squat stretching
5 minutes for you own mobility
MetCon
Wallball and Pullup Death By (AMRAP – Rounds and Reps)
Alternating Death By:
3 wallball shot 20/14# to 10/9′
2 pullup
*Rx+ for chest to bar pullup.
**Must complete 5 full rounds (10 minutes of work). When you die out of 1 movement, continue the other movement adding 2 wbs or 1 pullup each minute until you die there as well. Scored as full rounds completed + total reps completed in failed and extra rounds (5 rounds (failed pullups in 6th at 11 reps), did18, 20, and then failed at 20 of 22 = score 5+ 69 reps (11 pullups and 58 wallball shots).
Post Metcon Accessory
Rest 5 minutes once you have "died" out of the MetCon and then begin.
MetCon (3 Rounds for reps)
3 rounds:

30 second plank step up

30 second hollow hold

30 seconds of situps

2 minute rest
*Rx + for GHD situp. Score situp reps.