Crossfit Cle – CrossFit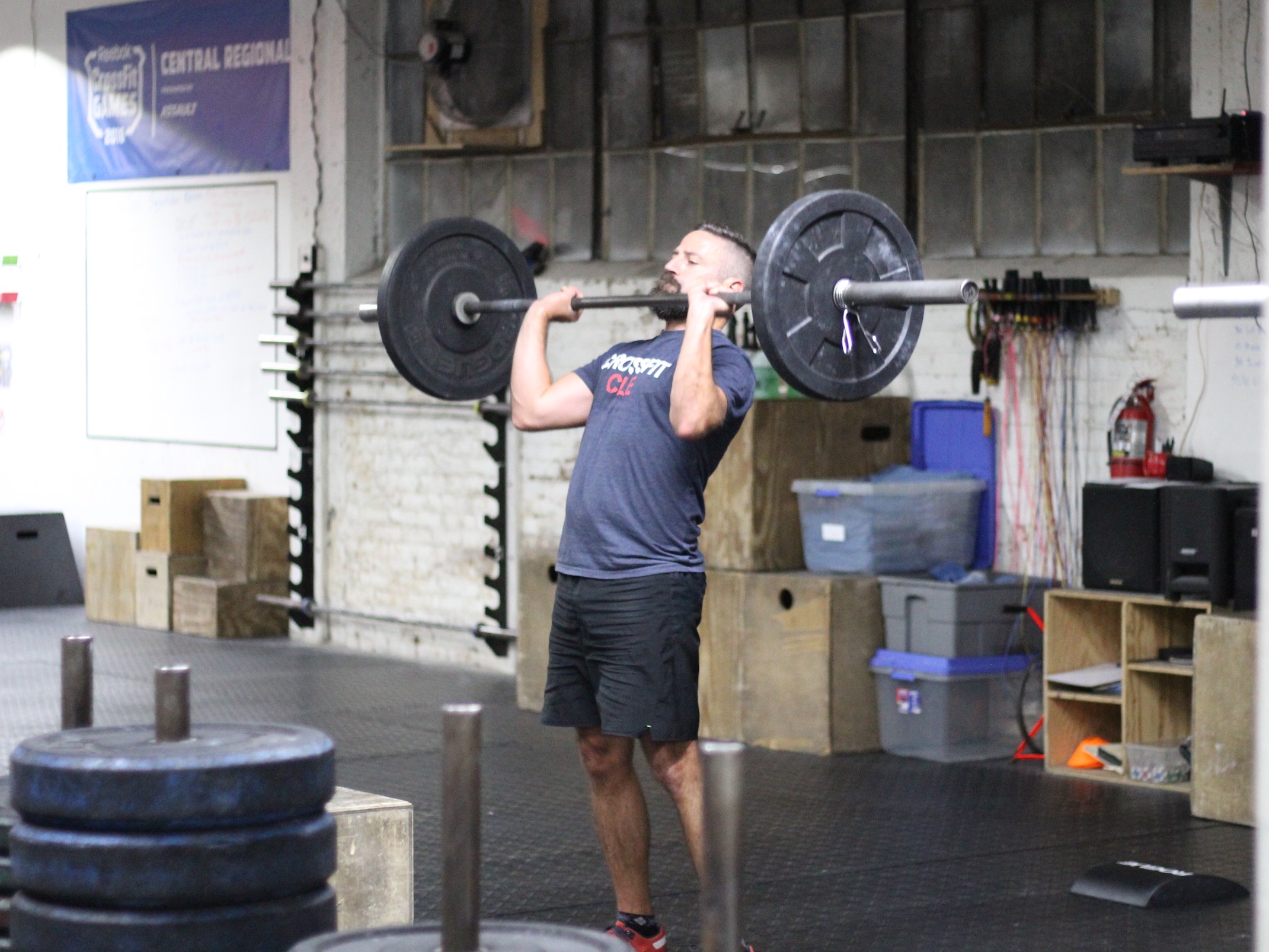 Keep those barbells moving!
Warm-up
4 minutes of "Cindy"

10 spiderman + pigeon pose

10 crossover

10 squat and double reach

10 scap pullup

1 minute doorway stretch

1 minute couch stretch R/L
Weightlifting
Back Squat (7 x 5 back squat on a 2 minute clock)
Pause for 3 seconds in the bottom of the first 3 reps, perform the final 2 as normal back squats. Work from 65-80% of your back squat max. If possible, do 2-3 sets at 80%.
Metcon
Lot's of pullups in this one. Try to keep rounds under 2:30. Scale the pullup volume from the beginning to match your ability. Sometimes less is more.
Metcon (Time)
5 rounds for time:

12 push press 95/65#

6 front squat

12 pullup

6 chest to bar

*Rx+ for 115/80# barbell.