Crossfit Cle – CrossFit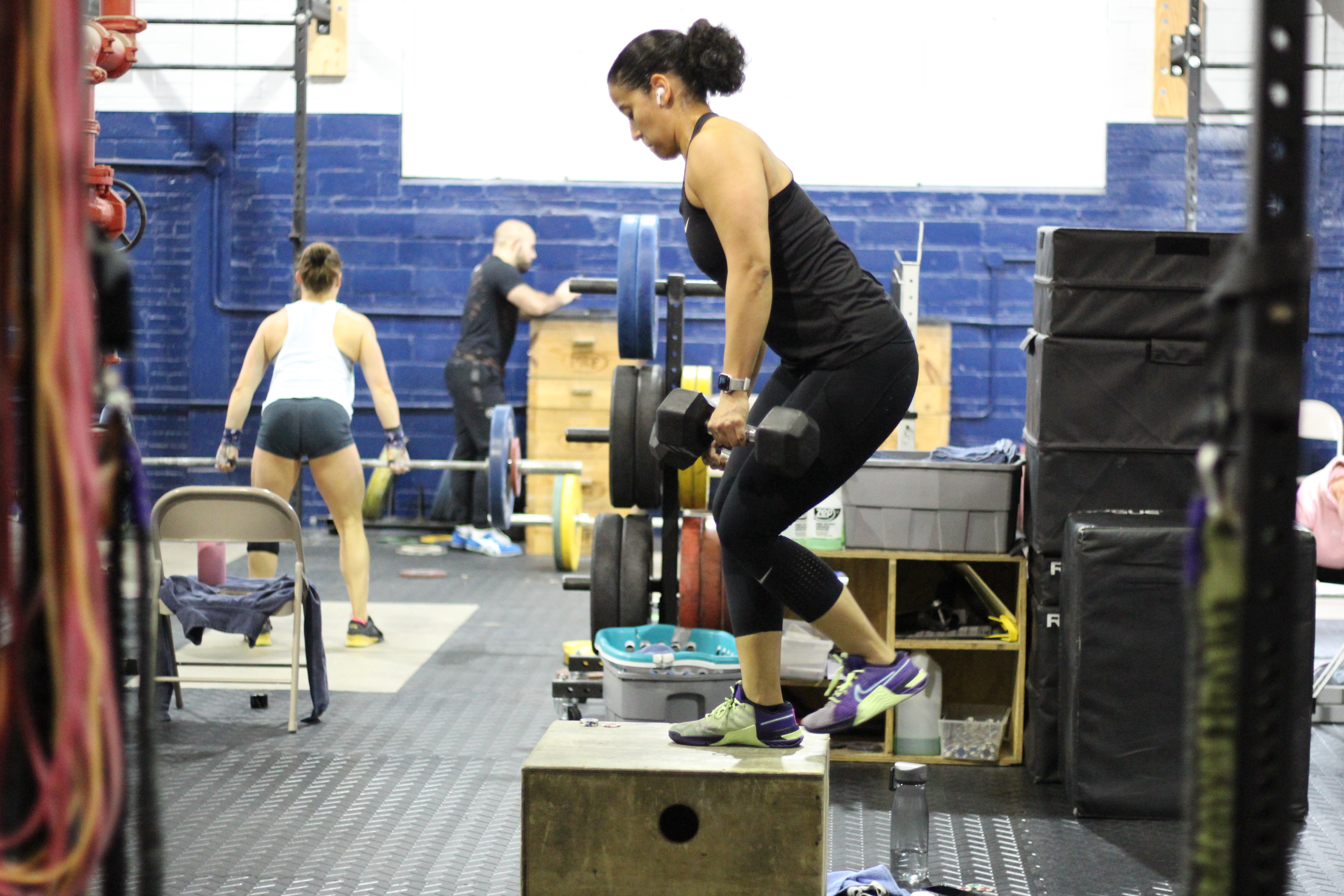 Time for another step up beat down!
Warm-up
3 minutes of "Cindy":

5 pullup

10 pushup

15 air squat
15 PVC passthrough

5 K-squat

10 lunge and passthrough

10 spiderman and Low to Reach

10 situp and reach

10 press to updog
5 down and finish

5 high pull

5 high hang clean

1 minute squat and stretch

5 Pause DL

3 pause clean
Weightlifting
5 superset rounds on a 3 minute clock:

*Ideally use the same weight for both movements. Change loads if necessary.
Floor Press (5×10)
Pause Clean (5×3)
Pause a 1 second hold in the positions specified.
Pause in the low hang and the hang.
MetCon
Step Up Beat Down (AMRAP – Reps)
14 minutes alternating OTM:

60 seconds of box step ups 20/18″

50 seconds of flutter kicks

*Use loads 45/35# ish. Rucksack, kettlebell, dumbbell, barbell, sandbag… Score is total # of step up reps completed. Rx+ is given if you are able to take no breaks during the flutter kicks.