Crossfit Cle – CrossFit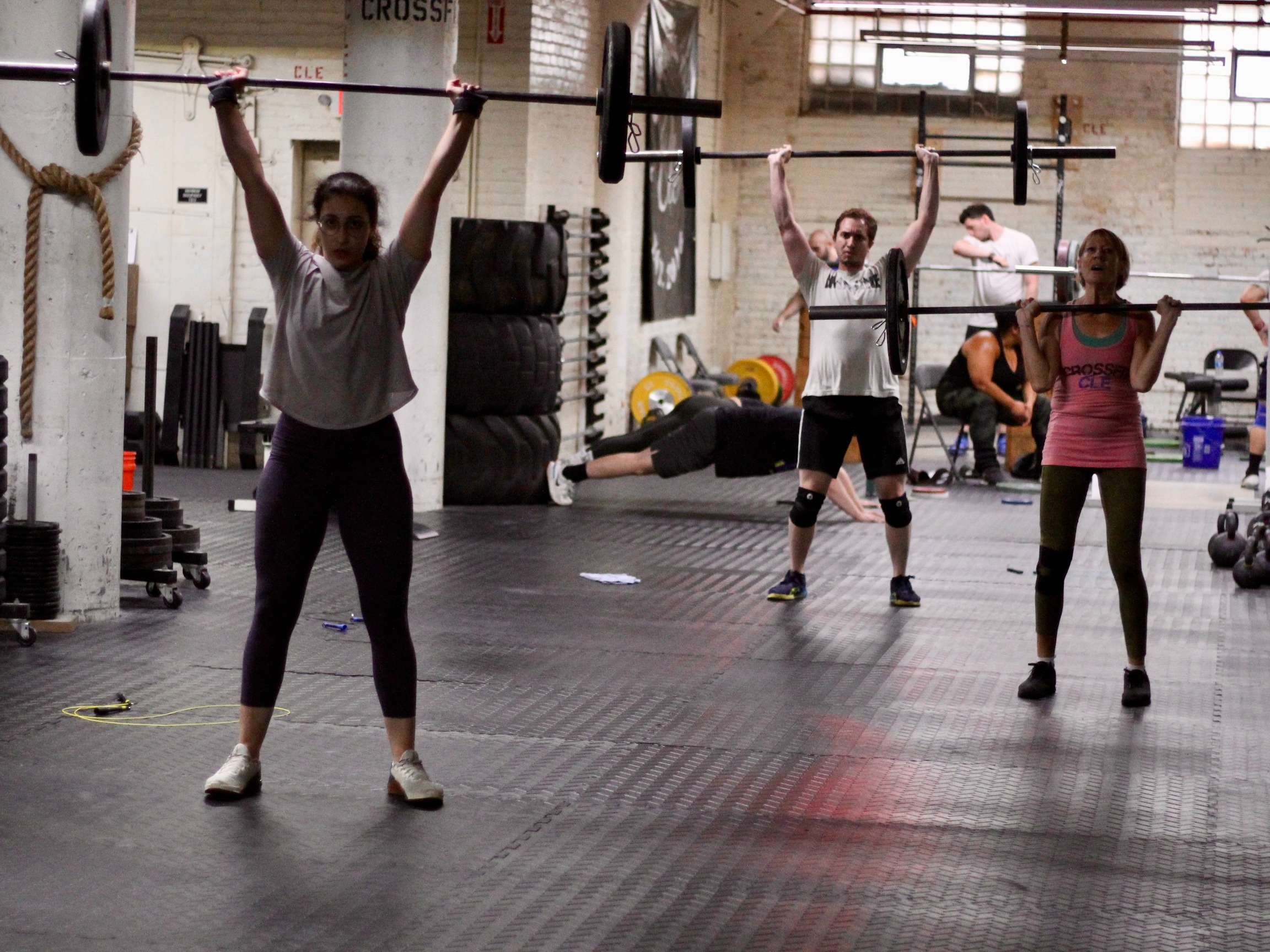 From front racked to shoulders stacked, a little help from the legs along the way!
Warm-up
2 minute erg

10 spiderman windmill

Knee tuck and hold down

Heal to butt hold back

10 leg swings across body and front/back R/L
1 minute squat hold and shift to stretch with rig support

1 minute couch stretch R/L

1 minute calf stretch R/L
Weightlifting
5 supersets on a 3 minute clock:

7 front squat 50-75%

5 slow motion ring row
Front Squat (5×7 50-75%)
Build up to a heavy but safe set of 7.
Ring Rows (5×5)
Work on pulling while in a hollow and keeping your motions smooth and slow, 3-5 seconds moving each direction. The longer each rep takes, the greater the difficulty and effect on your muscles.
MetCon
Metcon (Time)
2 rounds for time: *16 minute hard cap

30 wallball shot 20/14# to 10/9′

25 toes to bar

15 shoulder to overhead 135/95#

70 double under (2 minute max or 140 single under)
The clock affords you 2 minutes per movement. Some should take less time, some may take more. Scale and pace it right and 16 minutes should be within your grasp!