Crossfit Cle – CrossFit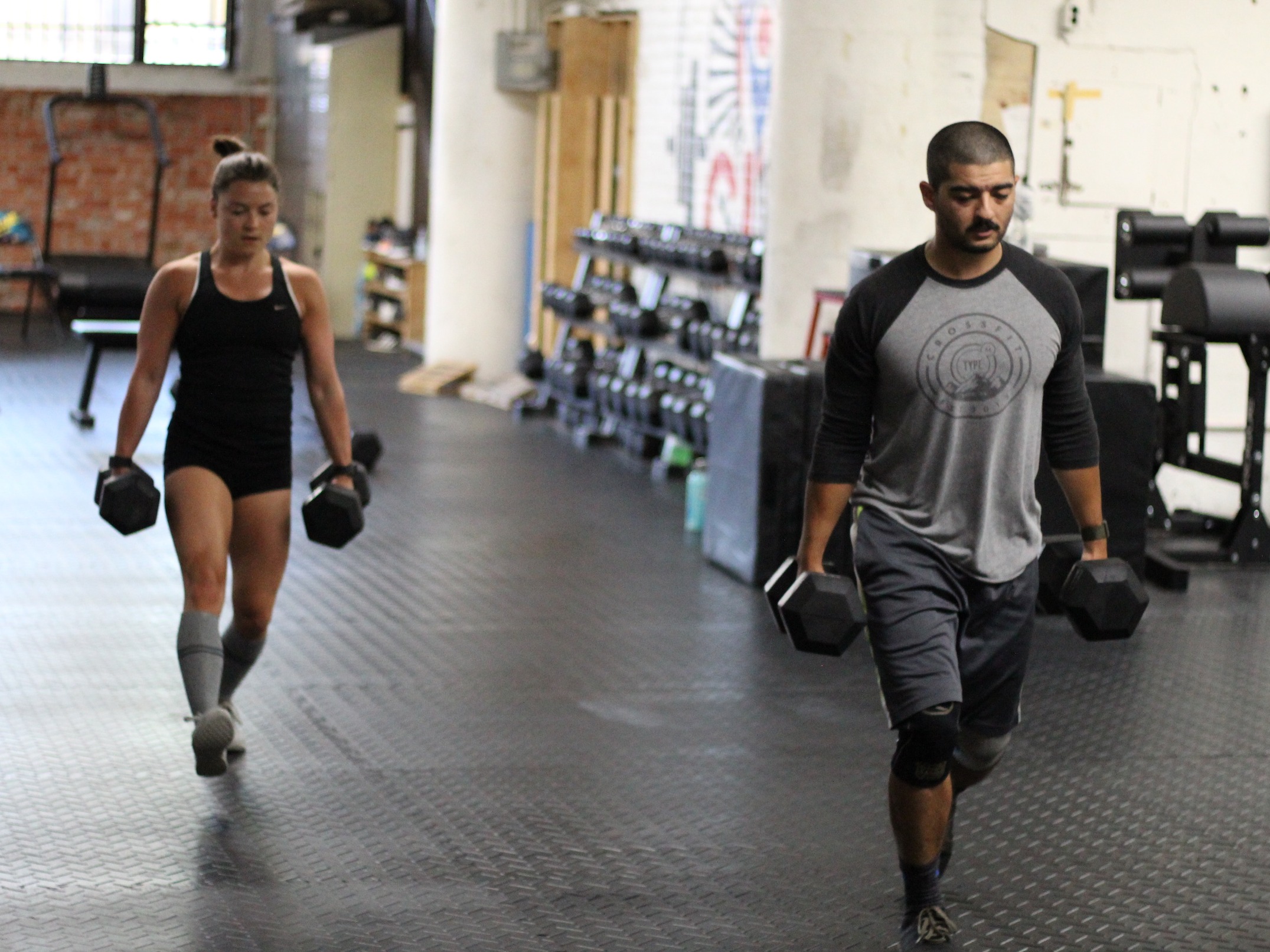 Carrying heavy things long distances quickly, certain to get that heart pumping!
Warm-up
2 rounds:

5 burpee

Jog down

Backpedal back
10 Cossack's squat

10 Samson's stretch

15 pvc passthrough

10 good morning
5 reps each with a PVC pipe:

Down and finish

High pull

High hang muscle clean

Front squat to just above parallel

Dip and hold (front rack)

Hang power clean

Push jerk
Get a barbell out and set to the side for later.
Test out dumbbell carry and set of for MetCon.
MetCon
Lots of core strength required to travel with a dumbbell overhead and one down by your side. Make sure you keep your core engaged while you breathe and walk!
MetCon (AMRAP – Rounds and Reps)
15 minute AMRAP:

30 air squat

20 situp

50m high/low carry 50/35# dumbbell set

*Rx+ for GHD situps.
Weightlifting
Starts at 15 minutes OTC when the MetCon ends and you must have begun your final attempt before 30:00 on the clock for the attempt to count.
Clean and Jerk Complex (15 minutes to build to a max for the complex:
3 deadlift
2 hang power clean
1 jerk)
Perform as an unbroken complex.