Crossfit Cle – CrossFit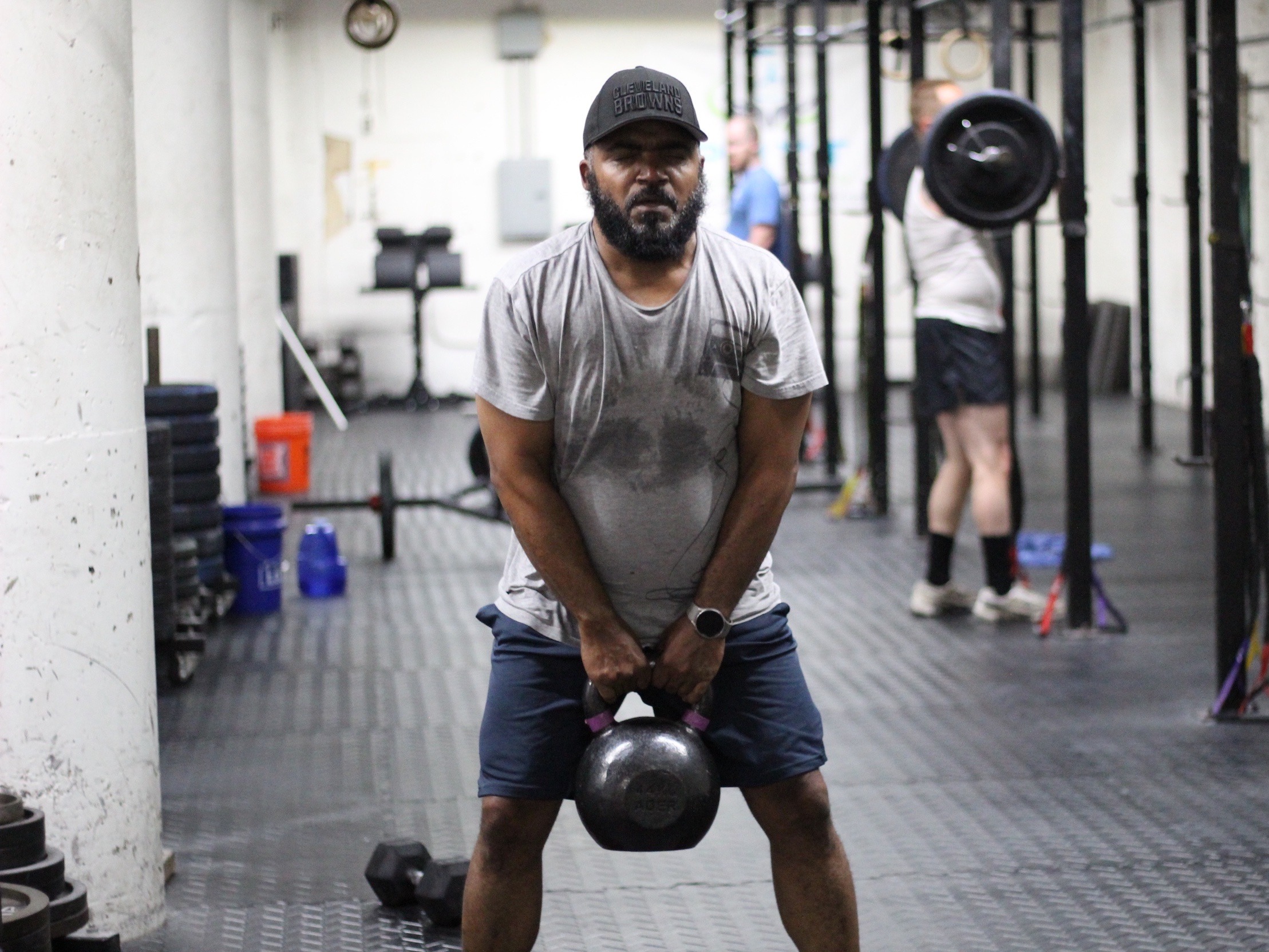 Lots to do, so little time to do it!
Warm-up
3 minutes circuit:

3 inchworm with pushup

5 med ball clean

7 ring row
10 band passthrough

5 banded good morning

10 glute bridge

5 squat and double reach (long hold)

10 band hip thrust
1 minute banded hip opener R/L

1 minute banded lat stretch R/L
MetCon
Three parts, three results. Work each once strategically to put your best on the board!
Part 1 (AMRAP – Rounds and Reps)
10 minute AMRAP:

20 med ball clean 20/14#

15 pullup

100′ bear crawl

*Rx+ for 50′ handstand walk.
-Rest 3 minutes
Part 2 (AMRAP – Rounds and Reps)
7 minute AMRAP:

25 kettlebell swing 53/35# *must be done unbroken

10 lateral burpee over kettlebell
-Rest 3 minutes
Clean and Jerk Complex (10 minutes to build to a complex max:
Power clean
Hang clean
Push jerk
Split jerk)
Perform as an unbroken complex.