Crossfit Cle – CrossFit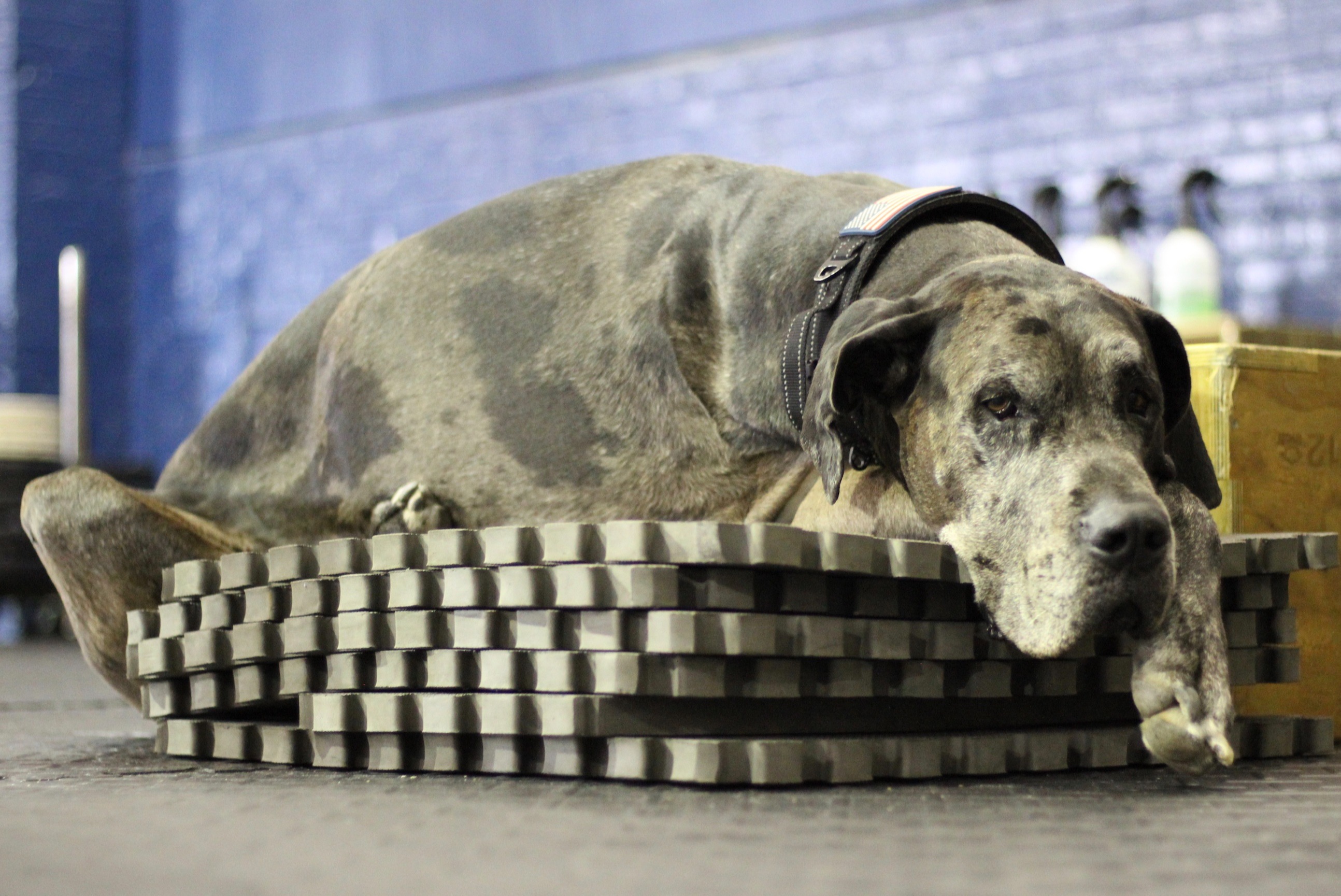 It is with heavy hearts that we bring you this news. Our beloved gentle giant Ulysses passed on Tuesday. Please join us in celebrating the time he had with us!
Warm-up
2 rounds, 30 second stations:

Burpees

Weightless windmill

PVC passthrough

Straight leg deadbug
Burgener warmup:

5 down and finish

5 high pull

5 high hang muscle snatch

5 snatch balance

5 hang power snatch

5 low hang snatch

5 snatch pull
1 minute banded lat stretch R/L

1 minute olympic wall squat
Weightlifting
7 years of life for the big 135# boy! So lets give him 7 rounds of lifts.
7 supersets on a 2 minute clock:

1 snatch

3 snatch pull

5 band pull apart (5 second tempo)
Snatch Complex (Broken) (7x
1 snatch
3 snatch pull)
Perform each rep/movement focusing on the quality of your movement. Each time the barbell is put on the floor, reset before starting the next lift.
Start around 60% of your 1RM snatch and build up.
Band Pull Apart (7×5 (5 second tempo))
Alternate pronated and supinated sets.
MetCon
Ulysses was born on March 23rd, 2016. He lived a life full of love and lounging with family, friends and fur mates. He lost his front right leg to cancer in November, 2022. He fought hard, recovered to find his footing again and played out his days until he passed this past Tuesday May 2nd, 2023.
Goodbye Ulysses (Time)
All for time:

4 rounds:

3 clean 135/95#

23 ab-mat situp

16 handstand pushup

-Rest 2 minutes

3 rounds:

5 bar muscle up (10 dip scale)

2 snatch 135/95#

23 box hop 24/20″