Crossfit Cle – CrossFit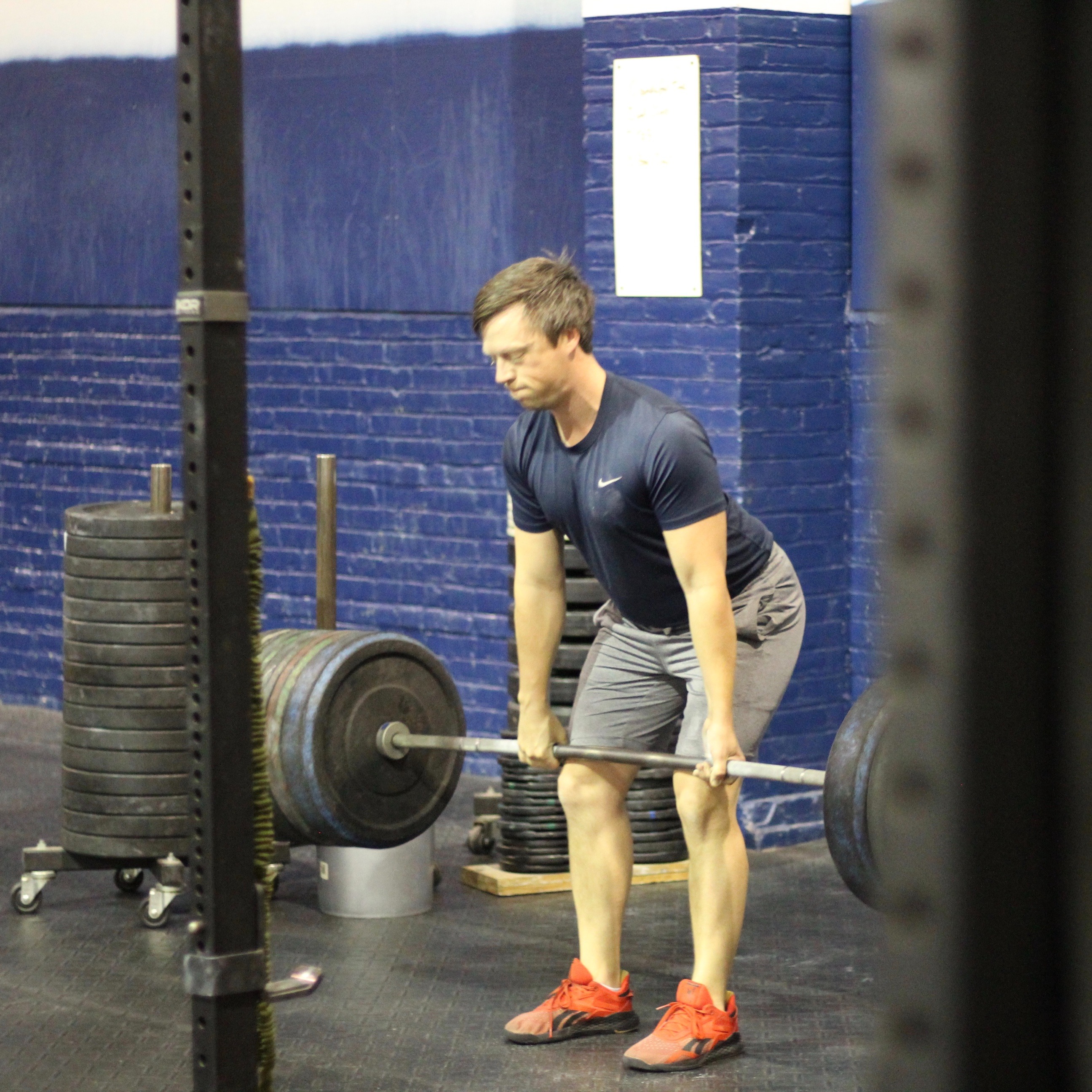 How heavy are you going?
Warm-up
5 burpee inchworm

10 Samson's stretch

10 birddog tuck and press

5 burpee inchworm

20 elephant trunk

20 90/90 hip switches
1 minute banded crossover stretch R/L

1 minute banded front rack stretch R/L
Spend 2-3 minutes warming up your kip/pullup situation and prepare any needed gear.
MetCon
Metcon (Time)
20-10-10-20

Deadlift bodyweight

Pullup + toes to bar

1 minute front rack dumbbell hold (on head on the shoulder, handle in the hand, the other head floating in front of the shoulder)
Each pullup AND each toes to bar counts as a rep, we encourage you to do combo reps, switching between movements while keeping your kip. If you don't have kipping pullups yet, switch between your pullup scale and t2b scale to build the rep count.

*Rx+ for 1.25x bodyweight deadlift.
Post WOD Accessory
Handstand drill (With the final 20 minutes of class:
7-10 sets of handstand skill, drill, or strength. Rest as needed between sets.)
Pick any handstand drill and work on getting better in small doses.