Crossfit Cle – CrossFit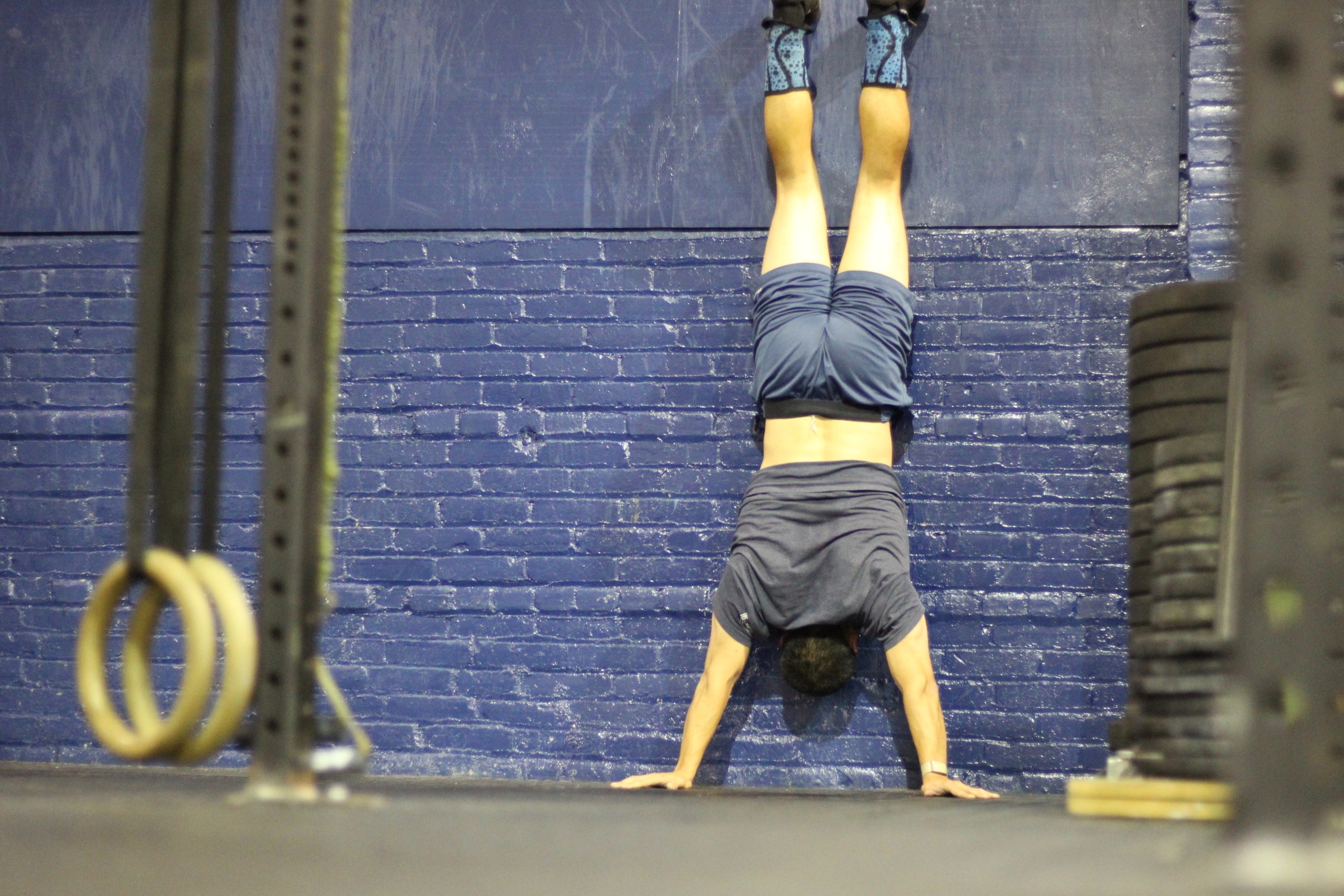 stack shoulders brace core
small imperfections shine clear
engage the floor more
Warm-up
5 burpee

10 Samson's stretch

15 pvc passthrough

10 spiderman burpee

5 prone swimmer

15 scap pullup

20 90/90 hip switch

10 around the world each way
5 down and finish

5 high pull

5 high hang power clean

5 over and back push press

5 hang power clean and jerk

3 wall climb with 5 second hold
Weightlifting
4 superset on a 4 minute clock:

4 alternating front rack lunge

Transfer barbell to your back by way of an overhead lift and lower

4 alternating back rack lunge

30 second handstand walk, handstand hold or shoulder tap effort
Lunge Complex (4x
4 alternating front rack lunge
Transfer barbell to your back by way of an overhead lift and lower
4 alternating back rack lunge)
Handstand drill (4x
30 second handstand walk, handstand hold or shoulder tap effort
)
Work specified time or reps at handstand drill/skill
MetCon
It's a shorter but harder Cindy on your plate today!
MetCon (AMRAP – Rounds and Reps)
15 minute AMRAP:

5 pullup

10 pushup

15 air squat

*Each round is followed by power clean and jerks at 75% of your 1RM clean and jerk. Start with 1 and increase by 1 rep each round.