Crossfit Cle – CrossFit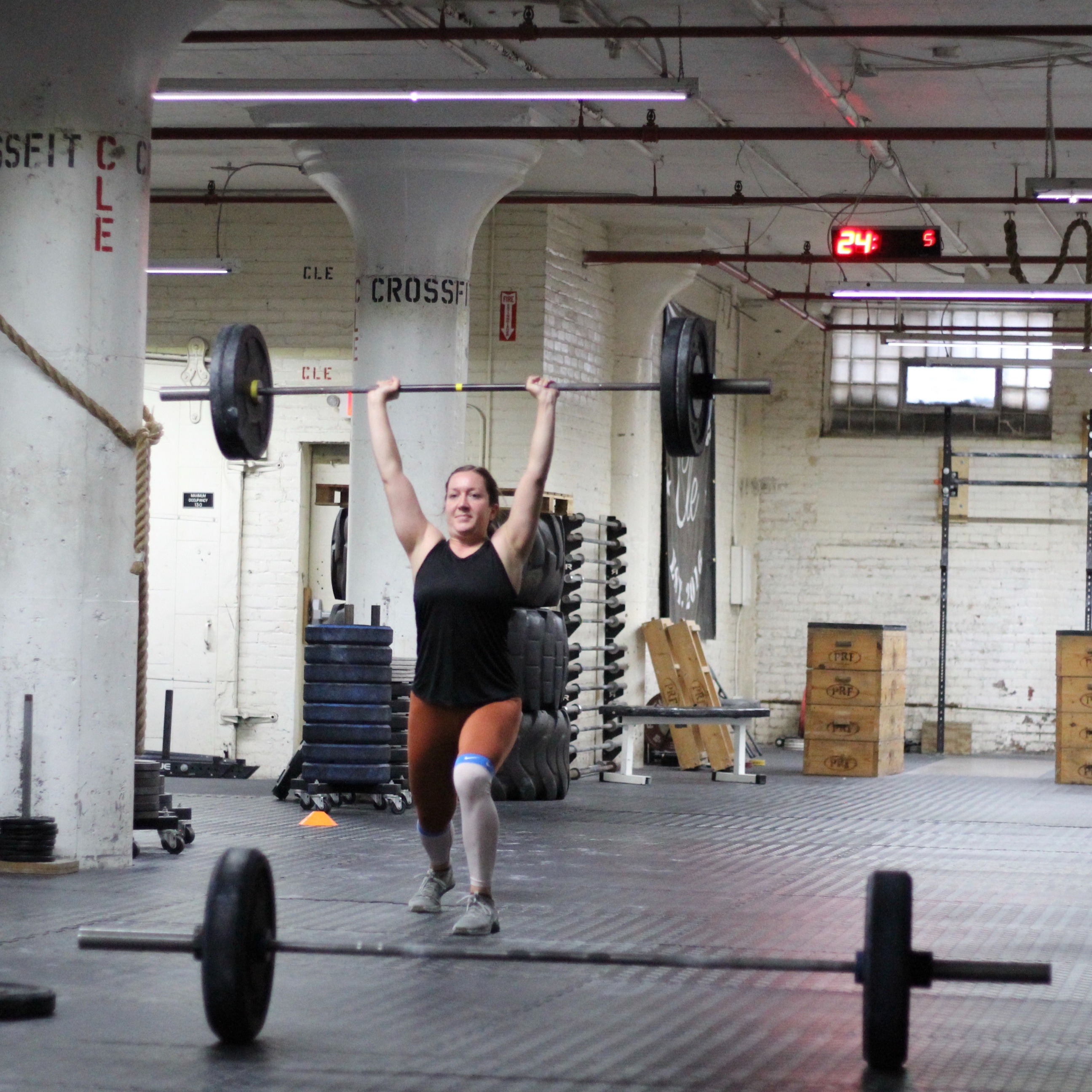 Little fun doing some Big complexes!
Warm-up
2 minute erg

5 sumo foldover

10 birddog tuck and press

10 straight leg dead bug

10 pvc passthrough

5 k-squat

5 around the world each way
1 minute Banded crossover R/L

1 minute double arm banded lat stretch

1 minute of cranky elbows
5 minutes to review Big Complex

1 deadlift

1 hang power clean

2 alternating lunges

1 jerk

And build up to working weight for the MetCon.
MetCon
A new complex for you all! The Big Complex: 1 Deadlift, 1 Hang power clean, 2 Lunges, 1 Jerk. Smooth and controlled is the name of the game here.
MetCon (AMRAP – Rounds and Reps)
17 minute AMRAP:

2 Big complex 135/95# (Deadlift, Hang power clean, 2 lunges, Jerk)

7 burpee toes to bar

31 double under (62 single under)

*Rx+ for a heavier barbell.
Accessory (Checkmark)
3 rounds, 2:40 rest between rounds:

20 second scissor kick

20 second lemon squeeze

20 second Russian twist (use light weight: 5-25# if possible)

20 second flutter kick

*Ideally this will be completed without any rest. One movement should string right into the next one. If you do rest, pick up the work as soon as possible.