Crossfit Cle – CrossFit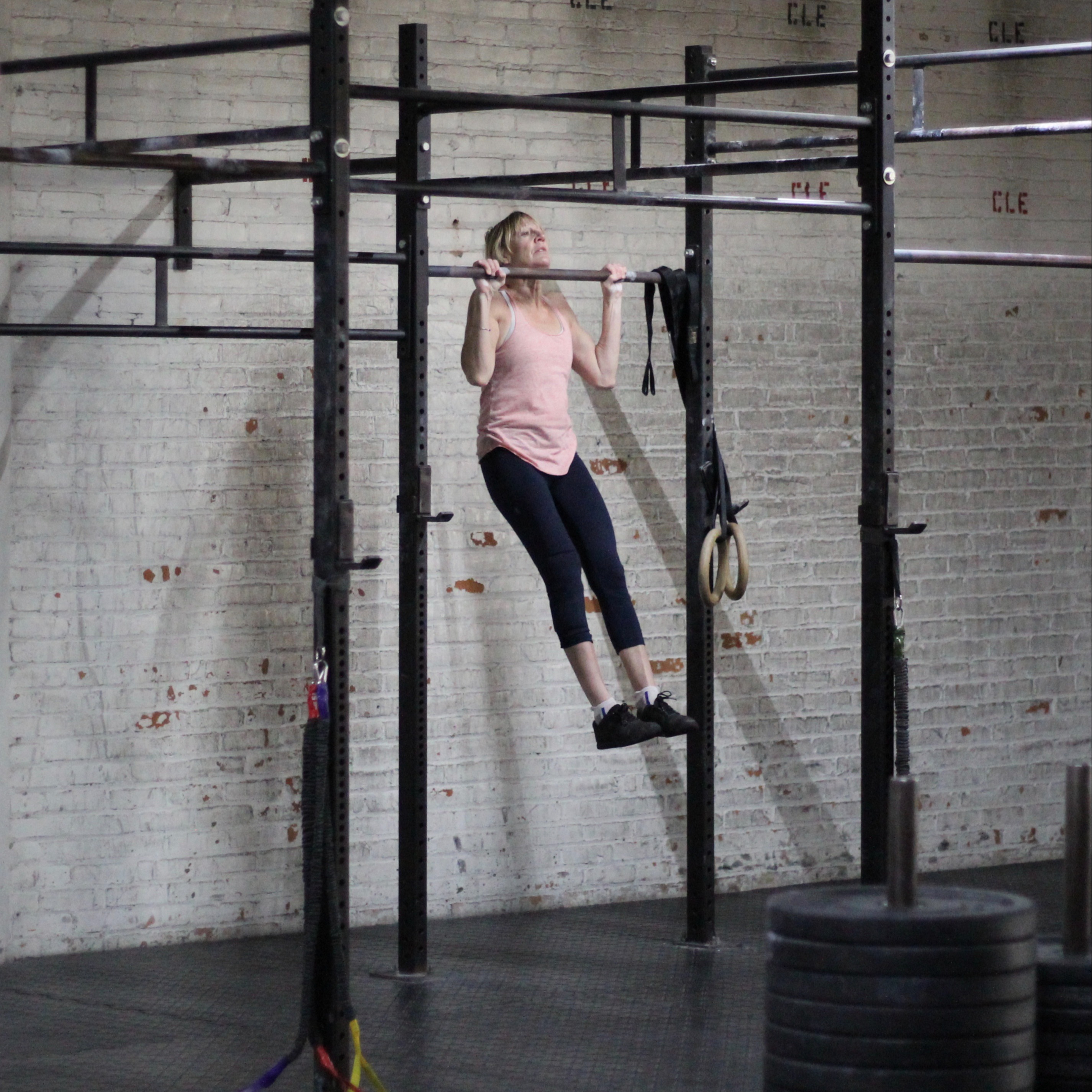 Build that pullup, one rep at a time!
Warm-up
2 rounds:

10 air squat

10 banded good morning

10 ring row
10 scap pullup

5 Crossover band I-Y raises

20 pvc passthrough

5 snow angel

10 kips into pullups/toes to bar
1 minute banded hamstring lockout R/L

2 minute shoulder stretch (lat, doorway, smash, roll…)
Weightlifting
4 supersets on a 4 minute clock:

10 deadlift (60% start and increase to a very heavy, unbroken set of 10)

5-max unbroken strict pullup
Deadlift (4×10)
60% start and increase to a very heavy, unbroken set of 10.
Pull-ups (4×5-max reps)
MetCon
Baked your burpees into this one! If you don't make10 rounds in the 15 minutes,do the remaining burpees as soon as 15 minutes ends your AMRAP.
MetCon (AMRAP – Rounds and Reps)
15 minute AMRAP:

15 toes to bar

10 push press 95/65#

5 Lateral burpee over your barbell

*Rx+ for heavier barbell.
*1f you don't make 10 rounds of the workout, then finish your 50 burpees as quickly as possiible once the AMRAP ends
50 Burpee February
But wait, there's more!
Burpee Fallout (Time)
How many burpees did you have left to do at the end of the MetCon? Score here is time. If you somehow finished 10 rounds of the workout, put your time as 1 second, because you're #1! Otherwise, record your score as time past 15 minutes to complete your 50.