Crossfit Cle – CrossFit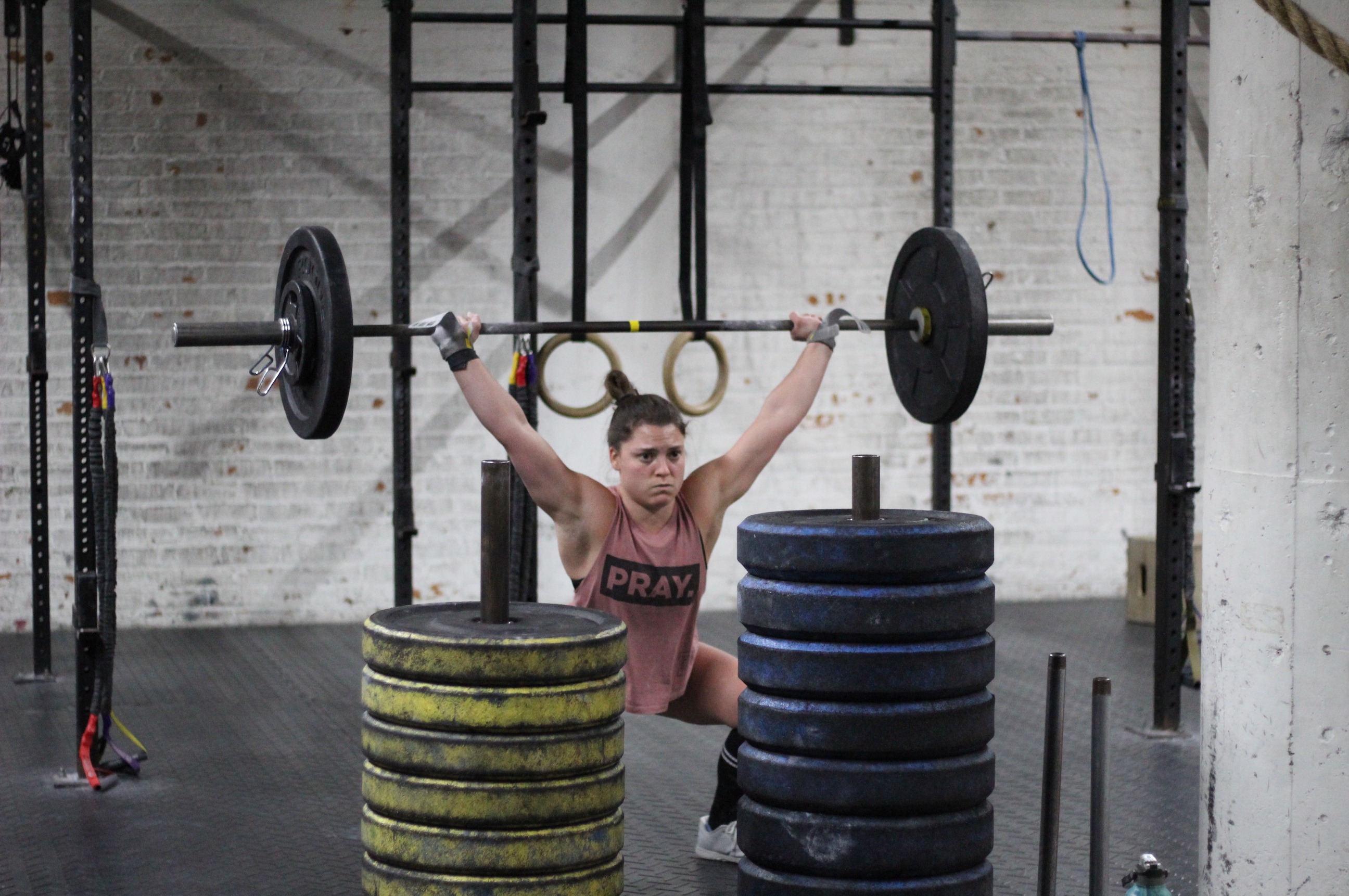 Time to hit the big weights for just one rep!
Warm-up
2 rounds, 30 second stations:

Air squat/OHS

Sumo foldover

Passthrough/In a squat
10 good morning

10 squat and double reach

5 around the world each way
1 minute banded ankle mobility 1 minute R/L

1 minute banded hamstring flossing R/L

2 minute keg stretch
Weightlifting
We've been tossing bars overhead, pushing bars overhead and squatting them too! It's time to see where your strength, flexibility and control are at. Move deliberately and bail safely if things go south.
Overhead Squat (20 minutes build to a max:
7-5-3-3-1-1-1-1)
MetCon
After lifting heavy and controlled, now you get to throw some intensity into your squat! Use your legs to accelerate the barbell and make that press as easy as possible. Attack the pullups in proportion to your ability. Work larger sets if possible, but make sure you don't fry before those final 9!
Fran (Time)
21-15-9
Thrusters, 95# / 65#
Pull-ups