Crossfit Cle – CrossFit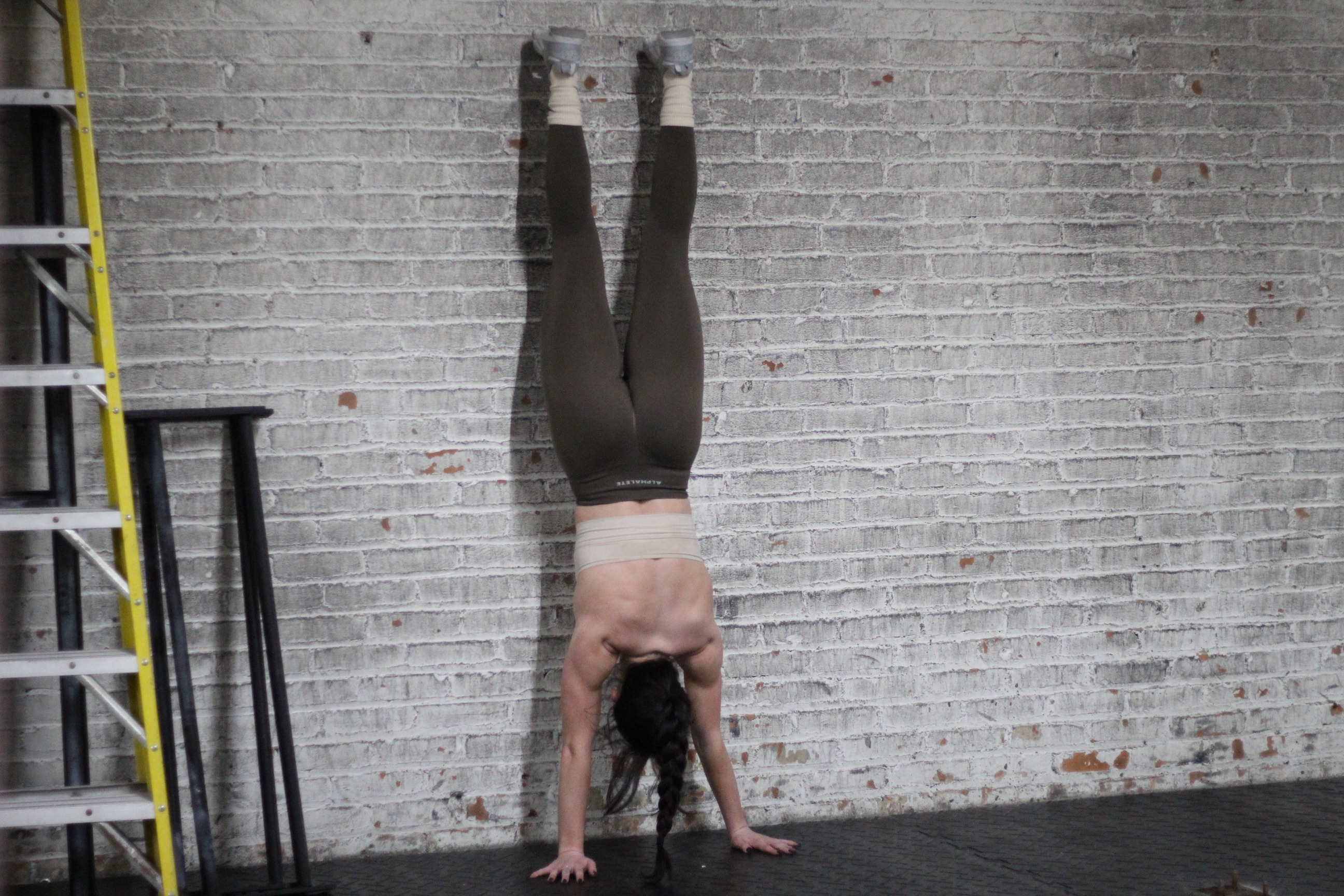 Working on being a kid again.
Warm-up
2 minute erg

5 sumo foldover

10 jumping spiderman

10 squat and reach

15 pvc passthrough

20 elephant trunk

10 press in snatch
Burgener warmup, 5 reps each:

Down and finish

High pull

High hang muscle snatch

Power snatch balance

Hang power snatch

Low hang power snatch

Overhead squat
Weightlifting
You can work up to a heavy weight, break up the complex into singles or sets,or do it all unbroken as you see fit.
Snatch Complex (7 rounds on a 2 minute clock:
3 snatch pull
2 power snatch
2 overhead squat
*Start around 50% of your power snatch or overhead squat, whichever is less. )
MetCon
Thrusters and pullups, the classic CrossFit combo. Weight should allow for unbroken thrusters and breaking the pullups early may just saver your hands.
Part 1 (AMRAP – Rounds and Reps)
MetCon:

10 minute AMRAP:

15 thruster 45/35#

12 pullup

*Rx+ for chest to bar pullups.

-Rest 2 minutes
Part 2 (AMRAP – Reps)
3 minute AMRAP:

Wall climb