Crossfit Cle – CrossFit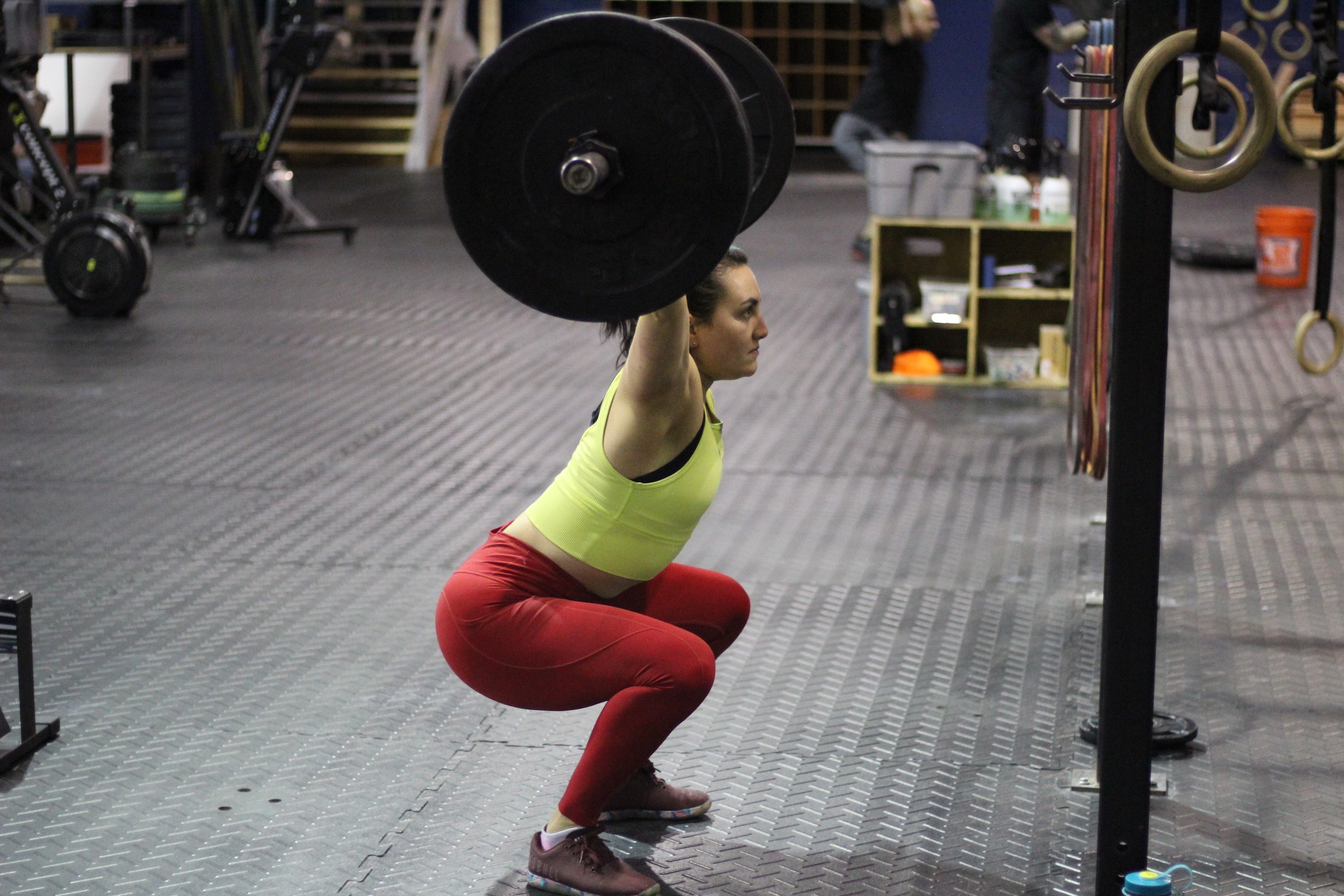 Position.
Warm-up
400m run or equivalent

5 K-squat (3 second holds)

15 PVC passthrough

5 overhead squat with pause in the bottom

30 second staff stretch R/L

30 seconds of slap hugs
5 reps each with a PVC pipe:

Down and finish

High pull

High hang muscle snatch

Hang power snatch

Snatch + Overhead squat (the complex from the MetCon today)

Around the worlds each way
Spend 5 minutes on personal mobility
Warm up toes to bar and snatch complex. Set out extra weights to increase efficiently during the workout.
MetCon
MetCon (10 Rounds for reps)
30 minute alternating OTM:

Snatch Complex:

Snatch

Overhead squat

15-20 seconds of toes to bar

35 second AMRAP:

7 deadlift (Snatch complex weight)

AMRAP bar facing burpee

*Score is total toes to bar and reps in the AMRAP (Set up to be scored as 10rounds.)Rx+ is a bar muscle up.
Snatch Complex (10x
Snatch
Overhead squat )
Start around 50% of your max snatch or overhead squat. Build as you see fit.