Crossfit Cle – CrossFit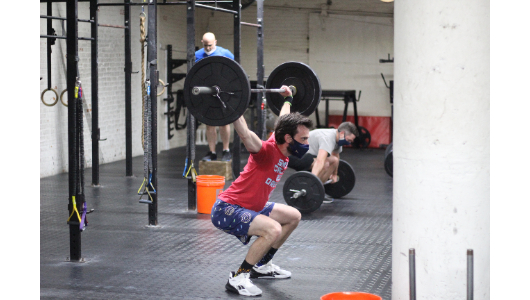 Sometimes extended elbows make all the difference!
Weightlifting
Bench Press (8 superset rounds on a 3 minute clock)
3 bench press

10 banded tricep extension

*Use the first 5 rounds to build to a heavy 3rm for the day. For the final 3 rounds, cut that weight by 50% and perform AMRAP sets.
Metcon
Metcon (AMRAP – Rounds and Reps)
7 minute AMRAP:

100' bear crawl

10 single arm kettlebell thruster 53/35# (5 each arm)